Times are changing and the events of recent years propelled by the coronavirus pandemic have compelled most aspects of human living to evolve even better.
Online doctor consultation is something a lot of people now consider when it comes to seeking care. Thanks to technological advancement, the healthcare sector has come to adapt changes in the best interest of patients the world over especially in how patients access care.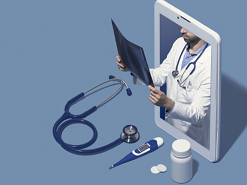 Healthcare providers like hospitals and doctors are seeking more efficient ways of meeting patients' health needs. One of such advancements that are gaining worldwide traction is Online Doctor Consultation.
As the name implies, Online Doctor Consultation deals with the process and act of getting access to care providers (mostly doctors) online without physical contact usually via audio or video calls.
Not only has this method been proven to be safer for both sides, it is equally time and cost effective while achieving great outcomes of care.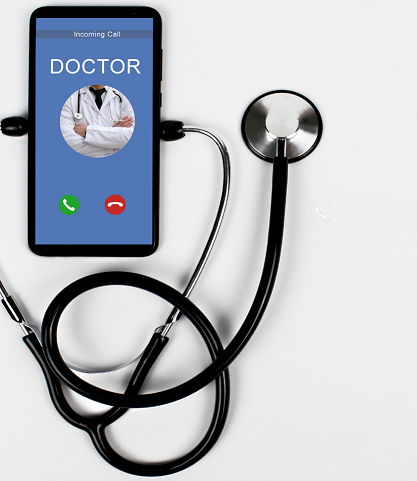 The umbrella term for this technique of receiving care is called telemedicine, also referred to as telehealth. In Nigeria, a few health tech entrepreneurs have keyed into the endless possibilities of online doctor consultations as there has been an increasing need for fast, affordable and quality healthcare.
In this article, we outline the top benefits of online doctor consultations in Nigeria that you may not know. The advantages of online doctor consultations are numerous, but for the purpose of this article, we will be focusing on its major benefits to Nigerians.
READ: Why Hospitals Need to offer Telemedicine Services to Patients
Why You Should Consider Online Doctor Consultation in Nigeria
1. Easy and Quick Access to Care:
It is no longer news that the average patient in a Nigerian hospital struggles with long queues. It gets even worse when one goes to a government hospital. For this reason, most patients sacrifice the whole day whenever they want to see a doctor.
Beyond the hospital queues which amount to longer patient-waiting time, other factors like traffic, especially in metropolitan cities like Lagos, Port-Harcourt, Abuja and Kano, equally make the whole process of seeing a physician more strenuous and time-consuming.
However, the advent of Online Doctor Consultation solves all of these challenges. To consult a doctor online, all a patient needs to do is to register on KompleteCare platform and then Speak to a certified Doctor in a matter of minutes via audio or video calls.
You can also pay for your prescribed medication on the platform and have it either delivered to your location or picked up from the pharmacy nearest to you. Problem is solved without having to leave the comfort of one's home or office. This makes for easy and quick access to care.
2. Cost effective and Better Patient Satisfaction:
As discussed above, choosing to consult a doctor online will save a patient from the hurdles of traffic. Another way to look at the elimination of this hurdle is the fact that the patient in question will not have to spend money on transportation to the hospital.
Furthermore, by not leaving the comfort of one's home or office to wait in long hospital queues, time is saved. The time one would have spent in traffic and hospital queues can now be used for other productive ventures.
Studies show that long patient waiting time is among the leading causes of patients' dissatisfaction in the healthcare system as some of them even grow impatient and leave before they get the chance to see a doctor.
With Online Doctor Consultation, the patient decides when and how to see his/her doctor based on the doctor's availability. This means that they both meet at a time that is convenient. Everyone is happy!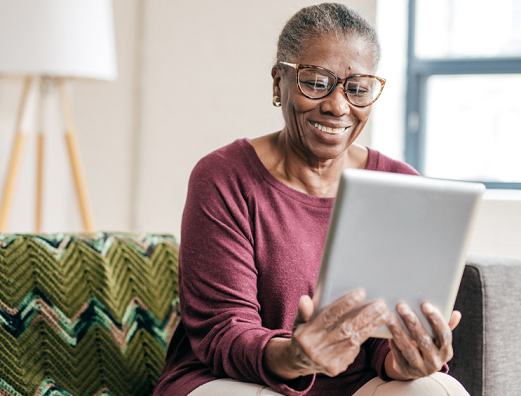 3. Quality and Personalized Care:
Setting up and maintaining a standardized telemedicine platform is not a walk in the park. Since healthcare is a sensitive sector that deals with human lives, policies and regulations are put in place to ensure that patients are getting the right care.
So, when it comes to quality service delivery, rest assured that with the right platform, the patient is getting nothing short of quality and optimal care with online doctor consultations.
Telemedicine approaches also give patients the ability to consult certified doctors anytime, anywhere as well as access their own medical records. The video call option in KompleteCare online doctor consultation also facilitates doctor-patient bonding and ensures that patient privacy and confidentiality are guaranteed.
4. Convenience:
Not many things can beat the convenience of sitting in the comfort of one's home or office and receive the same or a better level of care that one would have received if he/she had walked into a hospital.
Whether it is to see a specialist for the first time or for continuity of care, online doctor consultations enable physicians to consult or follow up on patients' progress without necessarily having the patients always physically visit the hospital.
If you need to consult a doctor in a specific hospital across the country, you can do that on KompleteCare.
5. Safety of both doctor and patient:
If anything, the COVID-19 pandemic has categorically shown the world, especially Africa, the imperativeness of viable alternatives to traditional in-person hospital visits.
To date, COVID-19 is still a reality and its method of transmission remains the same. However, Nigerians are beginning to show laxity in following COVID-19 protocols as a result of the seemingly dwindling positive cases.
Online doctor consultation is a sure way to protect oneself from being infected by asymptomatic patients who may be in hospital queues.
To ensure social distancing, online doctor consultation is the way to go especially for non-emergency medical support and treatment. Notably, the quality of the medical care that the patients receive during online doctor consultations is not compromised even though it is more convenient and affordable.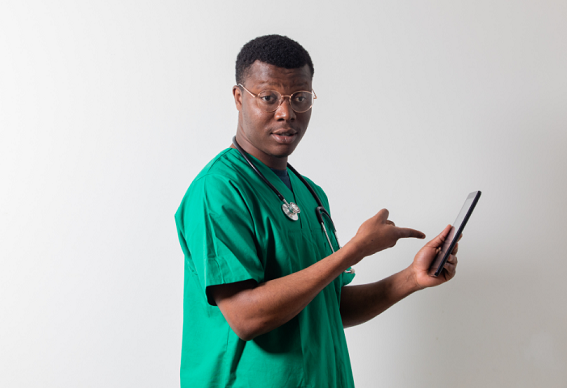 If you have not consulted a doctor online before, a trial will convince you about the easy, quality and affordable care you have been missing out on.
Speak to a Doctor today on KompleteCare.