We are excited to announce the official launch of the most anticipated "KompleteCare Reels Challenge!" This contest aims to celebrate the value and benefits of telemedicine while engaging the creative talents of Nigerian video content creators. As part of our commitment to providing access to quality healthcare anytime, anywhere, KompleteCare is thrilled to bring this unique challenge to the forefront, showcasing our healthtech solution that is tailored to the healthcare needs of Nigerians.
One glaring observation in the Nigerian health sector, besides the obvious brain-drain, is the significant focus on the number and quality of doctors. The need to embrace preventive care by all remains is sadly largely neglected. Regrettably, the average Nigerian tends to undervalue their health, neglecting crucial preventive measures and recommended health practices. This under appreciation of health contributes to the underdevelopment of the healthcare sector in the country, hindering the mainstream adoption of telemedicine, despite substantial efforts and investments from various stakeholders.
With the Reels Challenge, our objective is to amplify the awareness of the importance of preventive care. We seek to promote the widespread acceptance of telemedicine as a pivotal tool for delivering high-quality healthcare services throughout Nigeria geographical barriers.
It is important to highlight that, in the context of this challenge, Reels simply refers to a feature of Instagram/Facebook that permits users to create and share short, entertaining videos. The major difference between reels and regular videos is the time limit. Users must summarize a reels video within 60-90 seconds, as they cannot exceed this limit. On the other hand, Instagram/Facebook feed videos can go up to 60 minutes.
Official Launch Date and Registration Period
The KompleteCare Reels Challenge kicks off officially on the 19th of September, 2023, marking the beginning of a 10-day registration period. During this time, interested participants can easily register for the challenge via the dedicated page on the KompleteCare website. Upon registration, participants will have access to download the Competition Guide, which provides important information and guidelines for the challenge.
To facilitate seamless communication and community building among participants, KompleteCare will create a Participant Group on WhatsApp. This group will serve as a hub for registered participants to receive instructions, updates, and engage with one another. They are also free to make enquiries and get clarification from the team.
The entire challenge has a 40-day timeline which will end when the two-stage process produces our winners. The winners of the KompleteCare Reels Challenge will be announced through various channels, including social media updates and blog posts. The top 3 winners will receive cash prizes of N100,000, N50,000, and N30,000, respectively. Other finalists will also be rewarded with N10,000 or an alternative reward of 20GB of data and a free consultation on KompleteCare.
The KompleteCare Reels Challenge Proper:
Following the registration period, participants will have 12 days to create and submit their captivating Reels entries, highlighting the value and benefits of telemedicine. This phase allows the content creators to use their creativity to make a video talking about the advantages of telemedicine and getting care online through the KompleteCare platform and then submit before the deadline.
Advancing to the Next Round: Top Ten Content Creators
The top 10 content creators, whose submissions stand out, will advance to the next round. These participants will have additional days to create and submit another Reels content, further highlighting KompleteCare's value proposition for the grand finale. To ensure they are well-acquainted with our platform, an onboarding session will be held exclusively for them.
Overview of Competition Timeline
To ensure transparency and keep participants and the public informed, here is a brief overview of the competition timeline:
September 19: Challenge kicks off officially
September 27-28: Acceptance and Moderation of 1st stage Entries
September 29 – October 11: Voting Period
October 12-13: Results Collation for 1st stage starts
October 14-15: Onboarding/Demo Session for top ten (from the first stage)
October 15-24: Submission period for 2nd stage entries
October 25-28: Voting and Judges Review
October 29: Announcement of winners
Join the KompleteCare Reels Challenge
KompleteCare invites video content creators, healthcare enthusiasts, and anyone passionate about accessible healthcare to join the KompleteCare Reels Challenge. This exciting competition promises not only cash rewards but also an opportunity to showcase your creativity and promote industry awareness about telemedicine in Nigeria.
To register and learn more about the competition, visit the Challenge page on the KompleteCare website.
About KompleteCare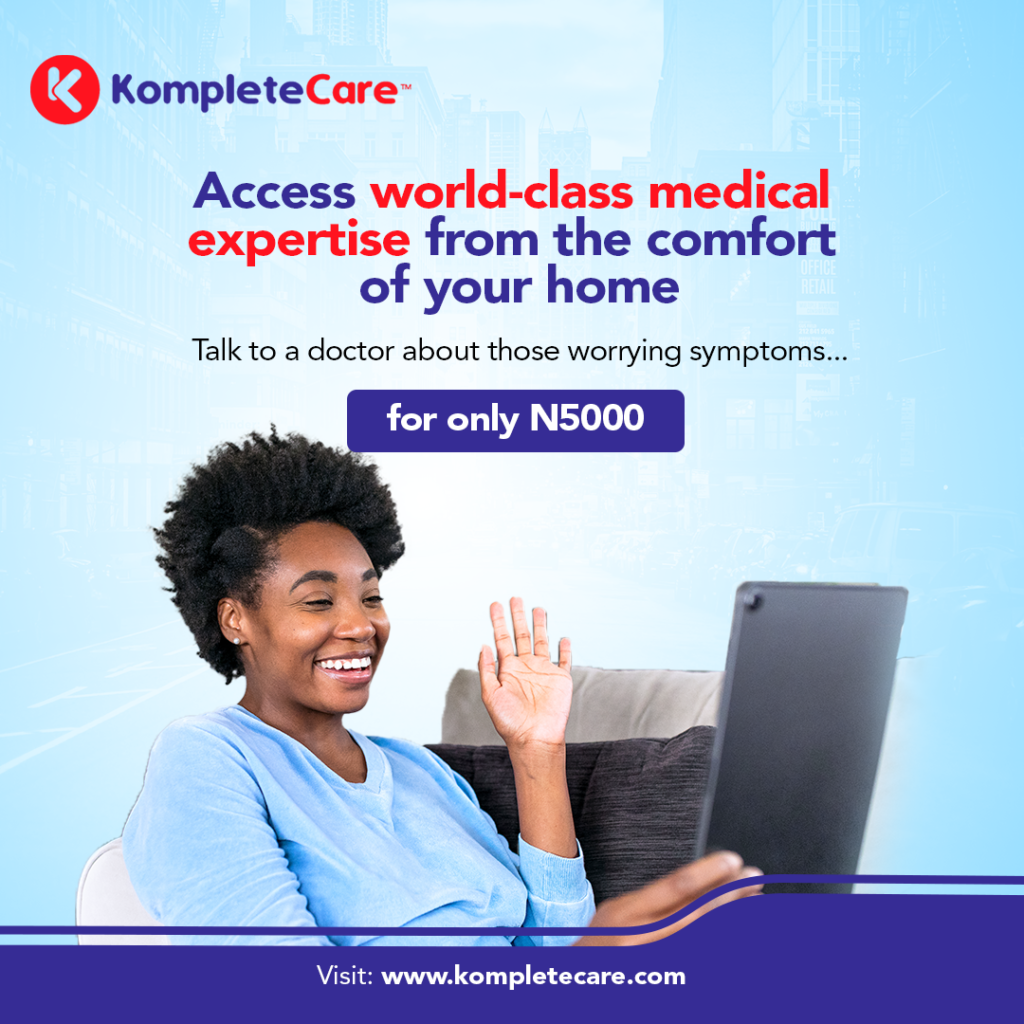 KompleteCare is a digital health marketplace on a mission to change the way Nigerians experience healthcare. On KompleteCare, you have easy and fast access to quality healthcare right from the comfort of your home or office – online doctor consultation, booking hospital appointments, free drug prescription and online laboratories.
Our platform connects users with qualified doctors and specialists, offering a wide range of medical services from wherever they are, and at their own convenient time.
For more inquiries, please reach out to:
Evan Chukwubueze via evan.chukwubueze@kompletecare.com
Wishing you the very best of luck!