Under normal circumstances, the average African woman of childbearing age is very interested in improving her complexion and will most likely go for skin bleaching products. For some, it is to achieve a clearer and even tone skin, for others, it is to have a glowing skin. For a majority, it is to achieve a lighter and brighter complexion outrightly.
Skin bleaching amongst women has been in practice from time immemorial as a result of their unending quest for a brighter, lighter complexion. This singular need has created a vast market for all manner of bleaching creams especially as the African cosmetic market is not yet properly regulated and there is little conformity to existing policies in this regard.
The period of pregnancy comes with all types of physical and hormonal changes among which often result in the stimulation of the body's melanin production leading to changes in skin pigmentation. For this reason, it is not unusual to find pregnant women seeking ways to lighten their skin.
Applying bleaching creams is undoubtedly one of the fastest and easiest ways to achieve a brighter complexion. When used appropriately and with the right ingredients, skin bleaching creams can bring long lasting results. But this is just one side to it. The other less considered side to this seemingly quick fix is the overreaching side effects of bleaching creams especially as not many women buy the right product or apply it correctly.
This article highlights the dangers and side effects of skin bleaching while pregnant.
Thinning of the top layer of the skin:
One of the adverse effects of bleaching the skin before or during pregnancy is that the active agents in most bleaching creams thin the outer layer of the skin called the Epidermis. This weakens the safety and protection of the innermost layer of the skin making one's skin prone to skin infections as it reduces the skin's resistance to bacterial or fungal infections.
Hinders fast skin healing:
Inarguably, skin bleaching reduces the integrity of the skin and slows down healing in the event of an injury. It gets even worse for pregnant women who may have no option but Caesarean section to birth their babies. Stitching up of the CS site may be challenging as well as the healing of the incised area.
Toxins from harmful chemicals: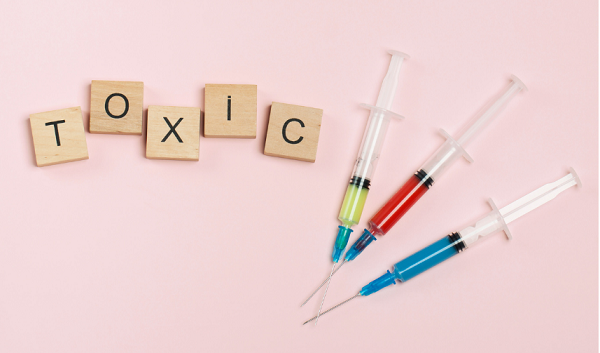 Most bleaching creams contain hydroquinone, phosphoric acid, hydrogen peroxide and high amounts of mercury which have been proven to pose adverse effects on the skin. In worst case scenario, these chemicals can result in extreme skin allergies or even skin cancer when used for a long time. Less adverse effects include skin discoloration, scarring, wrinkles and burns. Since a good percentage of the chemicals in a bleaching cream are absorbed into the skin during application, it is best to desist from them while pregnant as exposure to some of these toxins can lead to fetal abnormalities (birthing an abnormal baby).
Skin sensitivity: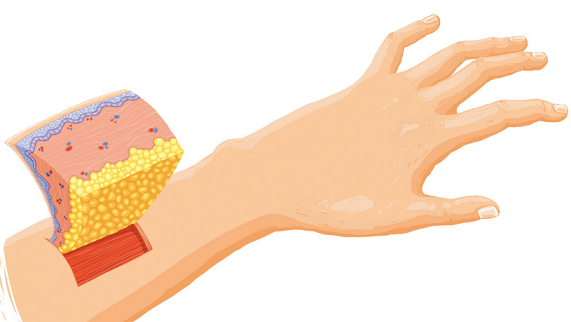 When pregnant, the skin becomes more sensitive than usual, thus increasing the risks and complications from skin bleaching. Some of the active ingredients in bleaching creams listed above have the potential to result in the formation of a small placenta, low baby weight and reduction of cortisol which are very essential during pregnancy.
Vulnerability of fetus: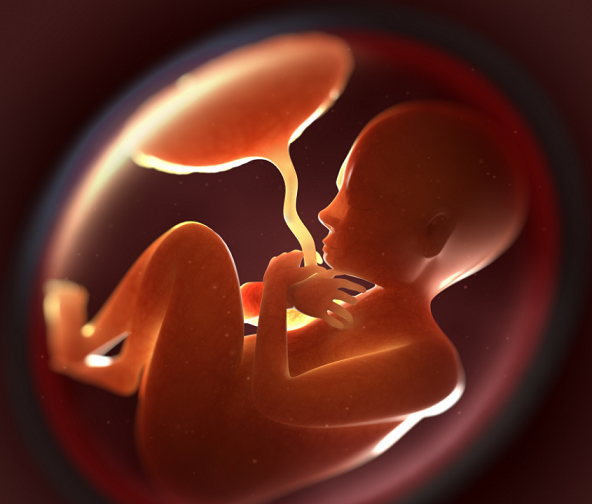 The numerous consequences of skin bleaching ranging from poor wound healing, skin lesions and thinning of the top layer of the skin puts the unborn baby at risk of infection as the harmful chemicals contained in most of the creams cause fetal toxicity. Adverse effects also include stillbirth and neonatal infections.
Recommendations
Most of the time, skin patches and dark spots that come with pregnancy are simply natural reactions to changes in hormone levels. Therefore, it may be helpful to be patient and wait for the skin pigmentation to clear off on its own. Usually, six months to one year is enough time to get one's skin back.
Alternatively, women, especially while pregnant, can go for more safe and sustainable skin improvement regimen like good diet, exercise and natural skin care routine.
If one must do skin lightening intervention, it is wise to do so under the guidance and supervision of a qualified dermatologist. If you are unsure about a particular ingredient or a product, Speak to a Doctor now. Already having any of the negative effects of skin bleaching or may be at risk of the reactions above? it is advisable to Consult a Doctor for immediate medical help.
Medical Disclaimer: KompleteCare™ aims to improve the quality of life for everyone with fact-based content about the nature of diseases, preventive care, behavioral health conditions, treatment options and their related outcomes. We publish material that is researched, cited, edited and reviewed by licensed medical professionals. The information we provide is not intended to be a substitute for professional medical advice, diagnosis or treatment. It should not be used in place of the advice of your physician or other qualified healthcare provider