In Caring for a Special Child Essential Tips, every parent has the beautiful hope of playing games together with their kids, having them grow up healthy and happy, going to the best of schools and becoming properly educated, having them pursue their dreams, stand out, become independent, and grow up into caring, loving, and successful adults.
But sometimes, these dreams are never fully actualized. Having a child diagnosed and declared to be in special need might be difficult to come to full terms with. Caring for your special-needs child is no child's play and you are indeed a superhero for coming this far strong.
Table of Contents
Who is a special needs child?
Every kid is unique and special, no doubt. Who then is a special needs child? Investopedia terms the words "special needs child" to have been diagnosed to require special attention and specific necessities that other children do not. Such a child could have a wide variety of conditions including physical ailments, learning disabilities, and terminal illnesses.
A special child can also be referred to as an exceptional (poor) child. This condition makes learning and performing other activities difficult. The child requires extra attention, time, and care from parents, guardians, caregivers, and teachers.
Over one million people amounting to 15% of the world's population are reported to have some form of disability, therefore requiring special care.
Causes of special needs in children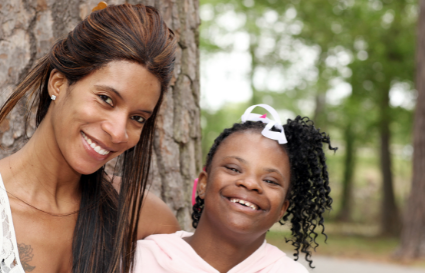 Certain conditions influence the presence of abnormalities leading to conditions such as Down syndrome, sickle cell anemia, hydrocephalus, Alzheimer's disease, Autism, dysphasia, and so on. These risk factors include;
Genetic mutation or inherited disability
Poverty
Malnutrition and other dietary factors
Exposure to radiation
Lifestyle during pregnancy
Delivery complications
Trauma and accidents
Infections
Metabolic disorders
Natal diseases like measles and polio.
Challenges associated with caring for a special needs child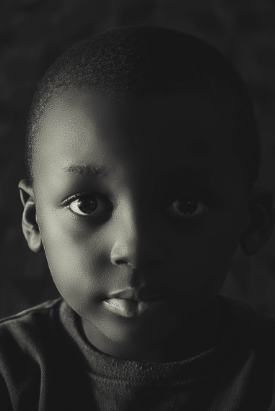 Parenting can be hard but having a special needs child right under your care is definitely tougher. Some challenges that come with caring for this child include;
Spending more time to meet their needs: Serving as a good parent to a special needs child is extremely exhausting. Having to provide for and assist in every activity day in and day out could be challenging. Adapting to this situation requires devotion and extra love.
Guilt tripping: Many parents fall into the trap of positioning blame for their child's disability. It is rather advisable to take on the situation with good faith and positivity. Apportioning blame never brings on any solution.
Caring for other siblings: Showing genuine love and undivided attention to other siblings might become difficult for most parents. Understandably, the best is brought forth to the table, but remember that you owe each kid your love, attention, and presence.
Less finance: Acquiring health care services for your child with special needs might be difficult to keep up with.
Sacrificing career journey: Not every parent is fortunate enough to continue to lead a normal life and work notwithstanding the presence of an exceptional. Most cases end with one of the spouses having to quit their job to provide adequate attention and meet the needs of the kid.
Coping with negative perceptions from others: It is important to maintain a great sense of humor as some unintended negative comments could be heard from people around who have no clear understanding of the situation. Never take such words to heart.
5 Helpful Tips to Bear in Mind While Caring for Your Child with Special Needs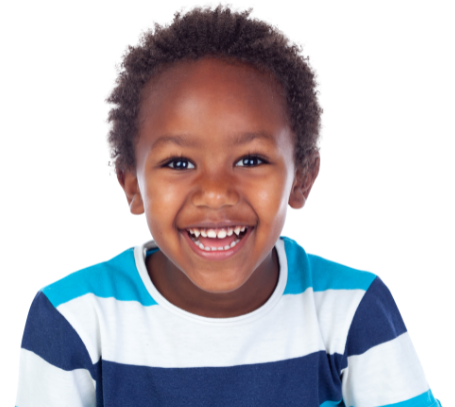 Be patient: Patience and understanding that you are putting out your best foot is crucial in caring for a child with special needs. You are a superhero for fighting strong and caring for your child. Patience will help you become more tolerant, thereby reducing burnout. Avoid getting worked up and comparing your child to other children. No two children will ever be the same.
Never neglect self-care: You are enough! Your child's condition is never your fault. While you care for your child, remember to seek out your needs too. Do what makes you happy, live in gratitude, and take life each day at a time.
Maintain a good support network: You are never alone. Do not hesitate to ask for help when needed. Friends and family who have got your back are one of life's blessings. Value them and accept their good wishes.
Maintain a healthy relationship with your other children: Make time to meet the needs of your other children. Make everyone feel how loved and valued they are. Nothing beats the feeling of belonging they deserve. Communicate, play, laugh, and read to them all.
Enjoy your marriage: Life should never get too busy to make time for your spouse. Dedicate part of your time to bonding with him/her. Life is meant to be enjoyed and not endured! Make this part of your daily goal.
Conclusion
Caring for an exceptional child might be difficult but is always worthwhile. You are not perfect but you make a huge impact as a superhero. While caring for your child, remember you are not alone, ask for help when need be, never neglect self-care, enjoy your marriage, and make living worthwhile.