Gone are the days when royalties visit the University College Hospital (UCH) Ibadan from overseas for treatment. Today, the reverse is the case as Nigerians are now heading overseas for treatment or related reasons. Every day, young and agile medical doctors are leaving the country for greener pastures in the health sector abroad.
Practicing in Nigeria has become a herculean task for the following reasons and can also be tackled by the solutions provided alongside;
1. LACK OF JOBS
It used to be thought that a medical doctor cannot be unemployed. But that isn't the case in Nigeria. Starting from housemanship (first year of medical practice post-graduation), many doctors remain at home for many months in search of placement because at this early stage of practice, they are not allowed to man hospitals without supervision. The same struggle is also encountered during the search for a facility to undergo residency training to become specialists. Same vicious cycle is repeated when it is time to work as a consultant as most hospitals cannot afford to pay sufficient consultancy services. This is likely the reason most doctors inadvertently travel overseas for better employment and practice.
For the rest who do not follow the residency route, they risk lacking employment as most health centres do not want to employ doctors because they prefer to cut cost by employing community health workers to serve as doctors.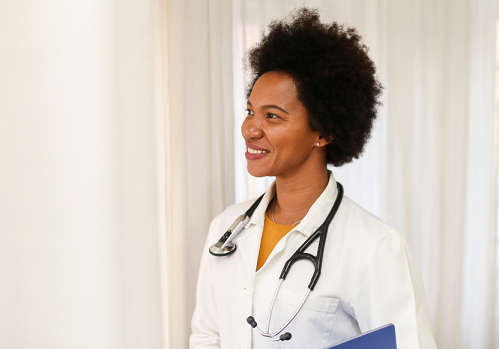 In a country that deviates far from the World Health Organization's recommended doctor-patient ratio of 1:600, there needs to be a coordinated effort by relevant authorities to ensure that when doctors graduate, they are immediately posted for housemanship just like it is done for graduates for the National Youth Service Corps (NYSC).
There is also a dearth of specialists in various fields thereby depriving Nigerians from accessing the best of specialist care in the country. To curtail this, provisions should be made for young doctors interested in residency training by the government by increasing the capacities of hospitals on ground or providing more facilities to accommodate them. When this is done, patients with terminal conditions like cancer will not have to wait for long periods on the queue or travel long distances to see a specialist.
2. LACK OF SUFFICIENT HEALTH PERSONNEL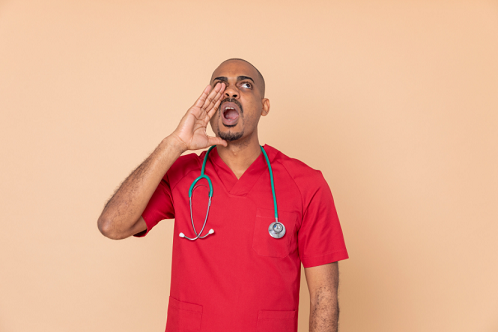 Doctors are human, not robots and are surely not demigods. The stress of consulting many patients during working hours and even extra hours (without extra bonuses) can be very tiring and lead to physician burnout and fatigue.
In cases of common emergencies like road accidents, building collapses and petrol tanker explosions, lots of casualties do not access adequate care because of the shortage of medical doctors in hospitals. The available few are overwhelmed and this can lead to avoidable deaths.
How can this then be tackled?
The World Health Organization's (WHO) recommendation of doctor: patient ratio is a good place to start. It was made to ensure that quality care is given to patients while reducing physician burnout. The population of this country has definitely increased exponentially and would require more doctors be employed to meet up with the expanding population.
3. IGNORANCE ON SIDE OF PATIENTS
Ignorance has led to many avoidable deaths or disabilities especially from conditions that would have otherwise been properly managed. Such ignorance is expressed in erroneous views and superstitious beliefs about vaccines like Anti-polio, convulsions, and faith in herbal concoctions instead of prescribed medications.
To curb this trend, awareness and enlightenment campaigns have to be done by the Ministry of Health in conjunction with the National Orientation Agency to help sensitize Nigerians on various health conditions either with online/print media, radio/television or SMS messages.
4. DEFICIENT HEALTH INSURANCE SCHEME
The importance of health insurance cannot be over emphasised as it affords patients access to quality and affordable care. Many Nigerians save money for education, house rent, building of personal homes and for entertainment but forget healthcare. However with a working health insurance scheme that covers at least basic medications and procedures for patients, medical practice will be easier to carry out. A lot has to be done by the relevant authorities to educate Nigerians about health insurance and its numerous benefits. They should also make it more accessible to all irrespective of location.
5. SUBSTANDARD/FAKE DRUGS
It is one thing for a doctor to carry out a correct diagnosis and give the right prescription and another thing for the patient to access the right unadulterated medications that will alleviate their ailment. After self-medication, another enemy of successful treatment of patients in Nigeria is the myriad of fake and substandard drugs in circulation.
The National Agency for Food and Drug Administration and Control (NAFDAC), and the Pharmaceutical Society of Nigeria should do more in the fight against fake and substandard drugs which have been responsible for a lot of deaths in this country. Adequate checks should also be done before issuing licenses to pharmaceutical shops to operate in the country.
6. VIOLENCE AGAINST DOCTORS
The incessant strike actions by medical bodies are testaments to the fact that medical practice in Nigeria is far from what is desired. The welfare and security of doctors are not paramount which often leave innocent doctors at the mercy of ill-informed patients and their relations. Some of these people also resort to intimidating the doctor in charge. Sometimes, paying off medical bills becomes a struggle especially as there are hardly sufficient security personnel in the hospitals most of the time. The National Health Act 2014 section 21(3) gives the health personnel every right not to attend to a user who is verbally or physically abusive. To curb this menace, the government should ensure that adequate protection is maintained in health facilities as well as quick and decisive punishments given to perpetrators.
Avenues should also be made available to patients/relatives to make complaints against perceived wrongdoings instead of resorting to violence.
7. POOR FUNDING OF THE HEALTH SECTOR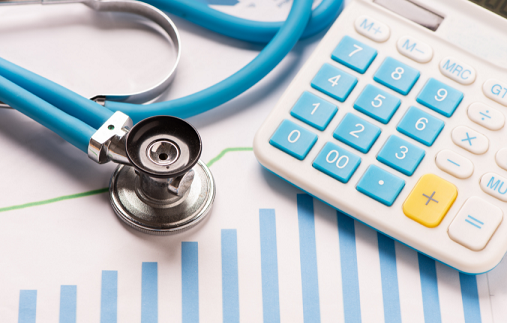 The Abuja Declaration of 2001 recommends that, at least, 15% of the National budget be allocated to the health sector. This is sadly not the case in Nigeria. Consequently, poor funding has resulted in meagre remuneration of not only doctors but also other health workers, induced poor working conditions, and poor health infrastructure.
Nigeria's population has risen exponentially in the past three decades and as such in need of more and better equipped health facilities, manned by an adequate number of motivated staff. In recent times, epidemics and pandemics are increasingly becoming points of concern to the country. Therefore, doctors and other health workers are needed in their numbers to help tackle disease conditions ravaging the nation.
For a long time the hazard allowance had been a paltry ₦5,000 which is hardly reasonable when compared to the risk and hazards which the doctors are exposed to.
With adequate funding of the health sector, patients will also easily access medical equipment and accessories without having to suffer as they wait for these little things to be bought first by their loved ones before treatment can commence. With adequate allocation of funds to the health sector, better diagnostic equipment would be bought and help in aiding adequate diagnosis of disease conditions. Also other equipment to aid workers do their jobs efficiently would be provided.
With the right things in place, an appreciable number of health workers would gladly practice in Nigeria as far as their pay can meet their every need in a thriving economy.
CONCLUSION
Are you a doctor practicing in Nigeria or the diaspora? Feel free to join the conversation on the salient issues and challenges encountered by doctors in Nigeria as well as solutions for change.
You could also get rewarded while doing the things you love by Registering on KompleteCare Telemedicine platform today.