It is no longer news that medical doctors are leaving Nigeria in their numbers on daily basis. Ever wondered what could be the factors that are fuelling such exodus and imminent brain drain? This article will create insight on some of the issues especially from the perspective of a medical doctor practicing in Nigeria. Let us begin with a fictional story.
Dr. Isaac (not real name) born into a middle-class family somewhere in Nigeria is the first of 5 children. Seeing him through medical school was a struggle as his parents had to make the tough decision of halting the education of his other siblings for want of funds for his med school with the expectation that he will take responsibility of his siblings' education once he graduates. He struggled under the harsh training conditions in Nigeria and made it out successfully. After house job and youth service, he got married and started his own family, now having 2 children. He was lucky to get placement into residency training program. He is fulfilled.
But then, family responsibilities begin to overwhelm him in no time. Not only does he provide for his immediate family, his siblings and parents' welfare are his duties too.  But that is not all. Dr. Isaac works round the clock since the hospital is understaffed thereby not affording him extra time to do other things to generate money for himself. Worse off, in times of epidemics like Ebola and Lassa fever, care facilities do not have adequate personal protective equipment for doctors nor enough equipment to run tests for such diseases.
There is a growing demand for medical professionals in Europe, Asia and the Middle-East. Thus, imagine the reaction of doctors like Isaac when they come about adverts for their skills with handsome remuneration given the exchange rate of the Naira. Isaac's best bet, like many doctors in Nigeria, is to take such green opportunities at all cost; dumping his residency training in Nigeria. With better working conditions, modern infrastructure, sponsored trainings and very attractive take-home pay, Dr. Isaac is now living his full potential.
From the foregoing, it is apparent that practicing outside Nigeria is almost always more rewarding for doctors. Below are factors that contribute to why doctors are living Nigeria:
Better remuneration
Favorable working conditions
Better employment opportunities
Educational opportunities
Rising insecurity in Nigeria
BETTER REMUNERATION (PAY):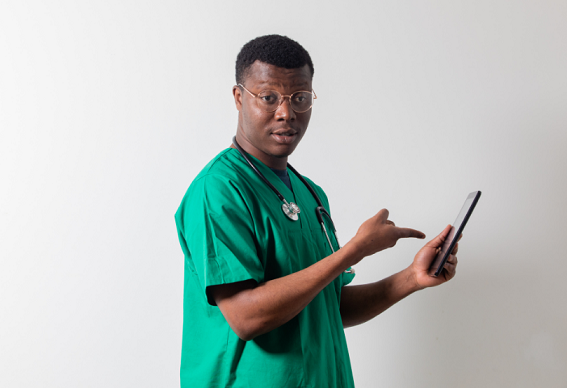 Workers' compensation is a very important motivating factor that is seriously overlooked by governments and private institutions in Nigeria. For medical professionals, people seldom remember that doctors are humans and have responsibilities like every other person. Black tax and the typical extended family system are still existent, thus the desire to be in a place that promises more income will always remain appealing to doctors because of the family dependent on them. Doctors also need funds to keep themselves up-to-date in their career.
With rising cost of living, every human being regardless of their profession will want to get a job that pays well, irrespective of where that job is located and doctors are not spared.
FAVOURABLE WORKING CONDITIONS
The World Health Organization recommends that Doctor to patient ratio be 1:600. This is, however, a mirage in Nigeria with the doctor: patient ratio being as bad as 1:3500, depending on location in Nigeria. The figures are far worse in the rural areas. Most times, doctors have to work overtime to ensure that every patient is attended to. This translates to physician burn-outs and fatigue which further results in lesser patient satisfaction.
Getting the necessary diagnostic investigations to make final diagnosis and treat the patient in good time is mostly difficult. Often times, it is either the diagnostic investigation is not available or faulty, or there are no medications to commence treatment. With all these, job satisfaction is barely hanging on a thread.
The Covid-19 pandemic has also brought to the fore the poor state of affairs of the nation's health care sector as doctors have to work without the necessary protective equipment and as such being at the risk of getting infected or infecting other patients and loved ones.
BETTER EMPLOYMENT OPPORTUNITIES
It may sound absurd that the country has a massive deficiency of doctors to cater for the over 200 million people, yet some doctors are still unemployed. But this is the sad reality.
Others who have jobs are mostly under-employed and working conditions are nothing to write home about. Corruption in employment opportunities in government agencies further encourages bribery and buying of job slots by a select few.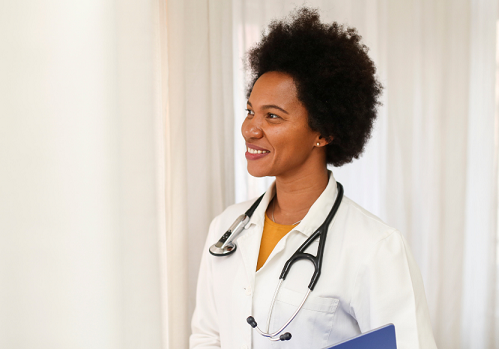 EDUCATIONAL OPPORTUNITIES
The ways of treating certain diseases have evolved as treatment options for various ailments are rapidly changing. This is as a result of advancement in medical knowledge and practice around the world.
The world is a global village and as such doctors in Nigeria equally have to keep abreast with their counterparts in other parts of the world. Furthering their education is also an opportunity for career progression and practicing abroad affords them such privileges. Additionally, current medical researches, journals and texts are easily accessible abroad than in Nigeria.
RISING INSECURITY IN NIGERIA
The country is seemingly in its worst level of insecurity at the moment with scores of citizens being kidnapped, murdered or maimed on a daily basis. Thus, insecurity is now the most common driving force for doctors leaving the country in droves.
RECOMMENDATIONS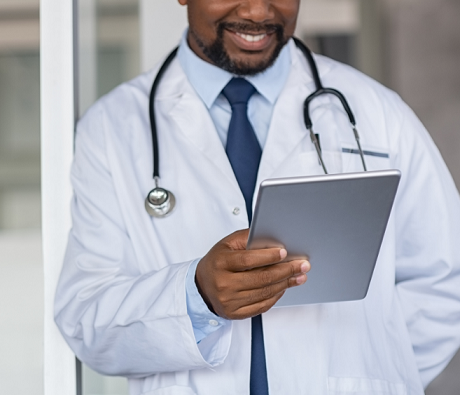 The solutions to the massive brain-drain are clear to see, but it requires commitment from the government of the day to ensure that the best is given to the healthcare sector and the Nigerian economy in general.
Building of new hospitals, employment of more doctors to cover these new hospitals down to the primary care centers, adequate remuneration for doctors and other healthcare workers, provision of adequate facilities to work with and a conducive environment to do so are some of the things that need to be done.
There also has to be a massive push to encourage more doctors to specialize and sub-specialize in various fields of medicine and provide the necessary equipment to work with.
Health insurance should be looked upon and improved. The United Kingdom's NHS is worth modeling after in this regard.
The government cannot do it alone. The private sector, with incentives from the government, also has a role to play, like donations of ambulances, donations of medications and investments into companies that will not only produce drugs but medical equipment and vaccines in the country.
A robust healthcare sector will keep the money being spent on medical tourism abroad at home. It will also serve as a source of foreign exchange as Nigeria will then be a destination for medical tourists.
CONCLUSION
A Nigerian trained doctor, Dr. Onyema Ogbuagu, now an Associate Professor of Medicine in Yale School of Medicine in the US was involved in the development of the Pfizer vaccine against Covid-19 infection. He is one of those bright minds from this great country Nigeria, now making it somewhere else. If things are done right in Nigeria, bright minds like these will stay back and help make this nation one of the economic power houses of the world.