The Teenage phase is one that is characterized by discoveries. The body changes as puberty sets in and the teenager embarks on a journey to maturity. The whole teenage stage is centralized on transition from childhood to adulthood, and all the hurdles and 'mysteries' it poses to the teenager or parents can be traced down to hormonal changes.
In this exciting part of one's life, it is important to pay attention to their physical and mental health.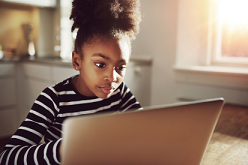 Physical Health
For females, physical changes include, the change in body shape as a result of breasts and hip development and the start of menstruation. While for the males, the voice deepens, the shoulder broadens, and the testicles begin to develop.
Generally, across both genders, there is an increase in size and height, the growth of pubic and body hair as well as the appearance of acne and body odour. All these are stimulated by hormonal changes.
To be physically fit as a teenager, it is important to
1. Practice Good Hygiene: Acne and body odour are normal occurrences as an increase in hormones cause an increase in moisture that the sweat glands produce. It is therefore essential for an adolescent to wash up at least twice a day with soap and water to rid the skin of germs that thrive in sweaty conditions.
2. Eat Healthy: Vegetable, grains, fruits, dairy and fibre are healthy groups of food for a teenager. These food classes contain nutrients that facilitates the development and growth during puberty. Fatty foods should be avoided as much as possible because they are the leading cause of obesity at this stage.
3. Exercise: Physical exercises such as aerobics (swimming, running and dancing) help to strengthen the muscles as well as regulate the weight of an adolescent. Other physical activities such as hiking and carrying out chores, skateboarding and yoga also come in handy in regulating a teens weight.
Overall, exercises also help to improve the mental well-being of teenagers as it triggers the release of endorphins.
Mental Health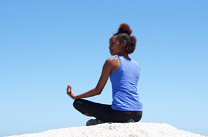 From mood swings to anxiety, low self-esteem and depression, the mental health of a teenager is usually in an excited state. The World Health Organization (WHO) identifies suicide as the third leading cause of death in 15-19-year-old.
As a teenager, to maintain and improve your mental health, you should:
1. Learn to manage stress: – In this particular stage, stress is an unavoidable situation. It can however be managed effectively.
2. Balance: – Find a balance between schoolwork and your social life. Put your best in your studies for a satisfactory grade as this helps to boost your confidence in your abilities. A scale of preference will help you organize your engagements and guide you into putting more focus in the ones you consider important.
In essence, don't try to do it all, this will only increase the pressure on your psychologically and even physically.
3. Maintain a good relationship with your parents: They have been in this same stage that you are now in and they know better.
4. Watch your friends: Beware of the cliques in this stage as peer pressure tends to set in at this stage and can easily derail a promising teenager.
5. Stay away from hard drugs and alcohol: These are dangerous substances that can be abused, and one can easily get addicted to. It is not uncommon to see drug addiction become a habit. The effects of hard drugs are not only addictive, but they affect your mental and physical well-being.
6. Avoid violence: Acts such as bullying and fighting affects both the mental health of the perpetrator and the victim.
7. Sexual Awareness: With the onset of puberty, adolescent sexuality comes into the picture. As a teenager, you tend to have sexual feelings that could lead to acts such as masturbation to sexual intercourse.
It is important at this stage not to act based on hearsay but based on sex education from experts.
The consequences of engaging in a sexual relationship includes the risk of contracting Sexually Transmitted Infections (STIs), unwanted pregnancy, poor grades and overall loss of focus and confidence.
It is therefore strongly advised to practice abstinence or safe sex.
Being a Teenager or a parent to one can be a daunting experience. It is however an adventurous ride when the stage is handled expertly. It is therefore important to Consult a Doctor when faced with any challenges you may have concerning this stage.
Medical Disclaimer: KompleteCare™ aims to improve the quality of life for everyone with fact-based content about the nature of diseases, preventive care, behavioral health conditions, treatment options and their related outcomes. We publish material that is researched, cited, edited and reviewed by licensed medical professionals. The information we provide is not intended to be a substitute for professional medical advice, diagnosis or treatment. It should not be used in place of the advice of your physician or other qualified healthcare provider.