When it comes to shedding unwanted pounds, one is usually faced with the dilemma of things to do that actually work and futile efforts that may turn out to be unsustainable at most. It also does not help that the internet is now awash with a lot of false information about weight loss.
Are you passionate about losing weight? In this article, we outline tips that really work.
We have to admit that, for starters, weight loss can be challenging. If you are overweight, you definitely may be conversant with unsolicited advice on ways to lose weight fast especially by people (usually non experts) who know little or nothing about the human body vis-a-vis body fat. From peddling many weight loss myths like such beliefs that certain supplements can make you lose weight permanently to unproven conceptions like saying that a radical physical exercise regimen is the only way to burn fat.
After meticulous research, we have put together tips that actually do work for effective weight loss to save you from the myriad of false information available online concerning burning fat.
However, before we dive fully into the subject matter, it is important to note that the whole journey of losing weight is not a walk in the park. Remember, nothing good comes easy, right?
Like they say, "No pain, no gain."
The best way to approach weight loss is as a marathon and not as a sprint. Thus, do not be so eager to lose a lot of weight as soon as possible as going about it this way may propel you into unrealistic attempts at losing weight that are usually unsustainable.
Why is "Quick" Weight Loss Mostly Unsustainable?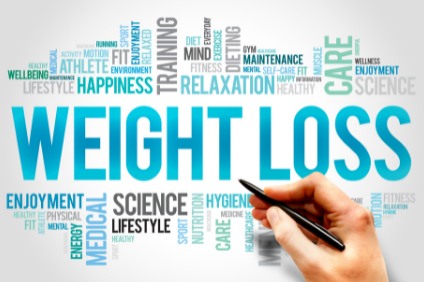 According to an exercise expert, Sabrena Jo, cutting down a lot of calories at a go slows down the body's metabolism. Metabolism is the chemical reactions that occur in the body to change food into energy to sustain life. So, by drastically cutting down calories and consequently losing a lot of weight quickly, you are most likely dropping some muscle mass which will result to lower metabolism rate.
This goes against your body's natural way of functioning and before long, you will definitely fall short and go back to your pre-weight loss state.
Another reason going for quick and temporary fixes in weight loss is not sustainable is because you will hardly continue with the routine that gets you the "quick" result. Say you lost a considerable amount of weight by eating too little food; you have a high tendency to rebound and go the opposite direction of overeating because you have deprived yourself for a while.
Our Take:
We advise that you avail yourself to patience and follow weight loss tips that have been proven to be realistic and above all, viable and tenable. Note that most of these tips border on lifestyle changes and adjustments. Therefore, you need a sufficient amount of will-power and determination to succeed.
Here are research-based tips to losing weight that actually works for the long term:
1) Don't skip meals: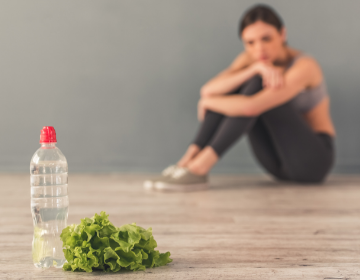 Contrary to popular belief, when it comes to effective weight loss, starving is a bad idea. Depriving your body of the much needed food and energy it requires to function will only make you to lose weight for short term purposes. It is also an unhealthy way to go about it. Food is life and your body's most important goal is to stay alive. Therefore, when trying to lose weight, it is important that you do not skip your meals.
Instead, consume balanced meals and healthy nuts, including fruits and vegetables throughout your day to prevent unnecessary hunger and to keep your metabolism going. Thus, instead of skipping meals, a better strategy is to watch what you eat.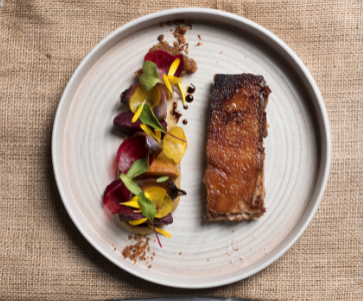 Related to our first point of not skipping meals, a good tactic to lose weight is by practicing portion control. Portion control has to do with sticking to a healthy amount of a given food. One of the many benefits of portion control is that it prevents over-eating and the little food you eat gets digested easily. You can practice portion control effectively by making sure you drink lots of water before meals as well as eating slowly. A good way to ensure portion control is for you to deliberately divide whatever you want to eat into two and consume only one part.
3) Embrace Healthy Snacks: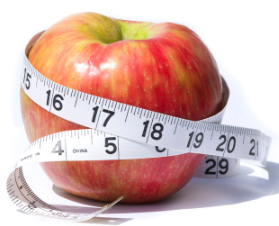 Because you practice portion control, there is a high chance that you will be hungry soon after eating. While it is not advised that you skip meals, eating in small portions throughout the day can be boring and monotonous. This is where the temptation of filling in the gaps with snacks comes in. You can overcome this and play it to your weight loss favour by going for healthy snacks that will also further enhance your weight loss venture.
You can snack on cucumber, lettuce, carrot, apples and mixed nuts. Note that these snacks, even though healthy, do not directly make you lose weight, but they help to keep you satisfied in between meals. They are also packed with fibre and nutrients which your body needs to function wholesomely.
4) Avoid Calories in liquid form.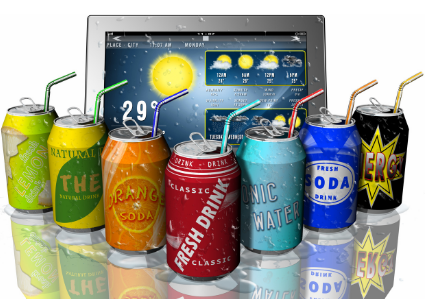 You can lose a great deal of weight by staying away from sugar-sweetened drinks and beverages. You will be shocked at the amount of weight you can lose by simply ditching carbonated drinks, soda and packaged fruit juices, and replacing them with water and healthy smoothies. Studies show that a discontinuance of liquid calories intake is actually a more effective weight loss tactic than cutting off solid calories.
To keep liquid calories at bay, read our article on Healthy Nigerian Smoothies for Weight Loss.
5) Change your Diet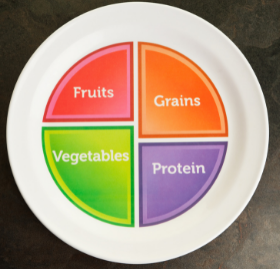 Ever heard the phrase, "You are what you eat."? There is no better time that this statement is truer than when it comes to conversations around your weight. Thus, to lose those unwanted pounds, you should deliberately readjust your diet. For every meal you want to take, ensure that half of it is made up of vegetables and then two-quarter of proteins and a quarter of whole grains. Research has shown that you can lose an appreciable amount of weight on a high protein and fibre diet. Lean meats, eggs and dairy are good sources of protein, while you can get fibre from leafy greens and cabbage.
In a nutshell, you can begin your weight loss journey gradually with these tips and then increase your intensity with time. If you are consistent, you may begin to see noticeable changes after two weeks. You can also add Easy and Effective Exercises that Burn Belly Fat Quickly.
Do you feel your weight is affecting your health in any way? Talk to a Doctor on KompleteCare today!