A rural community is much less developed compared to its urban counterpart. There is an unequal distribution of essential social amenities and health care is not left out. Rural community dwellers are also poorer and, by extension, less well educated.
The lack of adequate health care services in the rural areas predisposes them to increased morbidity from diseases and mortality even from preventable causes. There is also a dearth of necessary information about health matters which further puts them at a greater disadvantage compared to urban dwellers.
The lack of social amenities in the rural communities makes it less attractive to health workers especially doctors practicing in such areas.
Putting the aforementioned issues in perspective, the roles which doctors play in rural areas cannot be over emphasized.
Doctors are important in the rural community in the following aspects:
Primary care
Emergency care
Maternal and neo-natal care
Mental health
Public health services
Early detection and treatment of illnesses is made possible with the presence of doctors in the rural community. It is also less expensive for rural dwellers seeking primary care in their locale. As a result of the communal living inherent in such areas, care of patients while on admission is made easier for patient relatives as the clinic/hospital are within the same locality. It is also easier for the doctor to check up on discharged patients to see how they are recovering and if they are following instructions given to them to ensure full recovery.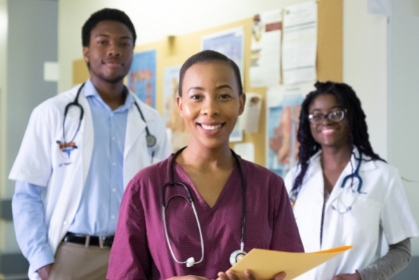 It is a common sight and an appalling one, when patients from remote and sometimes very distant villages come to emergency rooms in the urban centers with emergency conditions which could have been treated on time and with better prognosis, but present late leading to increased morbidity and in worst case scenarios, mortality.
This is usually the case in maternal and neo-natal care in which expectant mothers with delivery complications such as obstructed labour are referred to a hospital that is very far away for life saving caesarean section. Because of the deficit in skilled healthcare providers in the rural community, women in such conditions bear the brunt and pains of moving to a distant hospital to access the sophisticated care they need.
However, having a skilled doctor present in her location will increase her chances of being delivered successfully. Emergency conditions can also be stabilized in the rural community by a skilled doctor before the patient is being transported to a more equipped specialist center which is mostly found in the urban centers. This helps reduce complications that may result from the illness.
Mental and dental health care are very rarely seen in the rural setting. Damaging superstitious beliefs may even worsen the treatment of mental illnesses. These beliefs cause a lot of stigma which in turn worsens the quality of life of the patient. Patients with dental problems which are most times debilitating have to travel long distances to the urban centers to seek care.
Education is a continuum, and education of the general public about health has to be done regularly and should be targeted. This targeted education can only be made effective if a doctor is present in the locality and notices the trend of illnesses predominant in the given area, then, promptly investigate and sensitize the public about it. The familial setting of most rural communities also makes the doctor to be perceived as an integral member of the community. It is also much easier for the doctor to relate with the community since he/she is familiar with them.
WHAT TO DO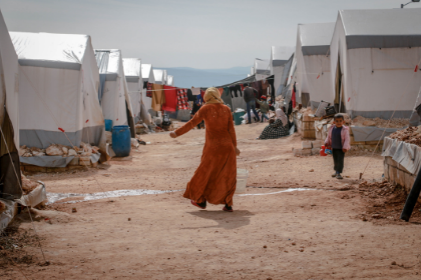 Now that we know how important the doctor is to the rural community, how do we attract and keep them in this locale. The following are ways in which more skilled doctors can be encouraged to practice in rural areas:
Better pay package: By allocating a more attractive salary package for doctors in the rural communities, the government and private health sector can drastically reduce the negative perception of practicing in the rural areas
Employing enough staff to avoid physician burnout: It is common knowledge that most health centres in rural communities are short-staffed. The federal and state government should employ more capable hands thereby reducing the bulk of work imposed on the few doctors available.
Introduction of telemedicine/telehealth: Doctors in rural communities can be trained on how to use telemedicine to help their patients Speak to a certified Doctor and Consult specialists that are mostly outside their locality. Telemedicine has been shown to increase access to affordable and quality health services and information in rural communities. This is to say that telemedicine affords patients in remote locations the ability to access medical expertise quickly and efficiently without the need to travel.
The provision of all the aforementioned can be successfully done by a coordinated and concerted effort from the government, community and the private health sector.
Conclusion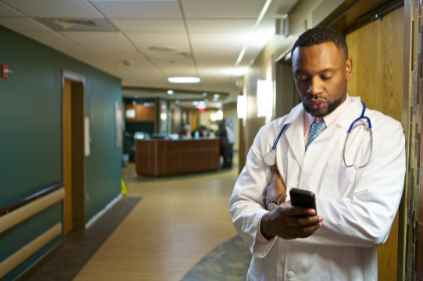 Health is wealth and for the members of a community to be healthy, there is a need for a functioning health sector with all members of the health team being present. Doctors are as important in our rural community as they are in the urban center and a lot needs to be done to attract them there.