Last updated on October 10th, 2022.
Family doctors are a special lot as it will be near impossible to talk about people-centered and compassionate care without mentioning family medicine. Matter of fact, any family that is health conscious will almost always have a family doctor, and so should you.
Family Medicine is the domain of medical practice that specializes in providing comprehensive health care to different kinds of patients. What this implies is that unlike other specialties in medicine (usually pitched on one peculiar field), family medicine encompasses care for every group of people irrespective of age, gender, ailment and so on. Family medicine is otherwise known as General Practice.
A doctor who provides general care is called a family doctor. A family physician is usually trained to handle primary care in its broad sense. They do not have the specialty to treat specific diseases, rather they provide comprehensive care to patients depending on the patients' health needs.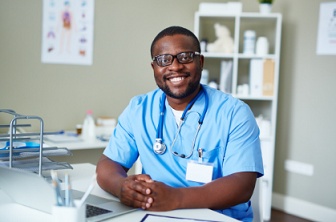 As 'generalists' who handle a variety of health issues, family doctors play a number of vital roles in keeping patients healthy:
One of the major roles of a family physician beyond being the first point of contact in the healthcare system is providing continuity of care. It is typical of family physicians to treat patients at all points of their lives – toddlers, teens, young adults, middle-aged adults and the elderly. This involvement makes them more efficient because they can follow the life stages of a person since they know the person's medical history.
The family physician remains the go-to health practitioner for common complaints. Whether it is a cold, an infection or body ache, the family physician remains the first and appropriate medical resource to turn to for prescription.
Family doctors also render preventive services to patients. From recommending tests, general checkups to giving advice for healthy lifestyle choices, family doctors help prevent health problems, and in the event of any, they also help in managing the condition.
Family doctors help patients to find the best fit when specialist attention is needed, say in the event that the patient suffers from cancer, heart, kidney or liver diseases, etc. The family physician knowing the patient better, will help the patient get a specialist that aligns with the patient's needs and preference. Most often than not, the family physician knows the patient better, hence makes better recommendations. So, the patient does not have to figure out everything on their own.
Moreso, they are not family doctors for nothing. The "family" in family medicine further implies that this practice is family-focused as they can handle multiple generations of a family over time, irrespective of patients' gender, age and/or ailment. This makes them more cognizant of a family's health traits, threats and tendencies which gives them better understanding of family medical history more than any other doctor.
The roles of family doctors continue to evolve. In this age of digitalization and marked advancement in technology, telemedicine is fast becoming a thing even in Nigeria.
Passionate family doctors are embracing this new approach to attending to their patients over their computer or smart phones which is what telemedicine is basically about. What is the norm in Nigeria hitherto is that the first time you visit the hospital, the first point of contact you'd have is a family physician.
After consultations, he/she will then refer you to a specialist doctor should you require specific care. But things are changing, and viable alternatives are springing up on a daily. With telemedicine, you can now consult a family physician from the comfort of your home. This saves you ample time, cost and energy, while ensuring utmost privacy and confidentiality.
KompleteCare offers you a platform to remotely talk to a certified family doctor about your health concerns today.
Click here to talk to a doctor online