Back pain is a very common problem and will affect many of us at some point during our lifetime. The good news is that in most cases it isn't a serious problem, and it might just be caused by a simple strain to a muscle or a ligament.
As far as possible, it's best to continue with your normal everyday activities as soon as you can and to keep moving.
Functions of the lower back
The low back, or lumbar area, serves a number of important functions for the human body. These functions include structural support, movement, and protection of certain body tissues.
When you stand, the lower back is functioning to support the weight of the upper body. When you bend, extend, or rotate at the waist, the lower back is involved in the movement. Therefore, injury to the structures important for weight bearing, such as the bony spine, ligaments and muscles, often can be detected when the body is standing erect or used in various movements.
Common Causes of Lower Back Pain
The single most common cause of lower back pain is a torn or pulled muscle and/or ligament.
Muscle Strain and Ligament Sprain. A low back sprain or strain can happen suddenly or can develop slowly over time from repetitive movements.
Strains occur when a muscle is stretched too far and tears, damaging the muscle itself.
Sprains happen when over-stretching and tearing affects ligaments, which connect the bones together.
One may ask, what causes sprain and strain?
Common causes include but are not limited to:
Lifting a heavy object, or twisting the spine while lifting.
Sudden movements that place too much stress on the low back, such as a fall.
Poor posture over time.
Sports injuries, especially in sports that involve twisting or large forces of impact.
While sprains and strains do not sound serious and do not typically cause long-lasting pain, the acute pain can be quite severe.
Fast Relief for Lower Back Pain
1. Exercise to Loosen Muscles:
Although it may seem discomforting to exercise when lower back pain is causing you grief, the right kind of movement can help eliminate the discomfort. It's always important to consult a doctor or physiotherapist before you engage in exercise when the pain lingers.
2. Stretch More:
In addition to the other kinds of exercise discussed here, you can do stretching exercises to reduce backaches. Weak back and abdominal muscles can cause or worsen low back pain. That's why stretching and strengthening your back and abdominal muscles are important not only for treating low back pain, but also for helping to prevent a recurrence of the problem.
3. Apply a pain-relief cream
Pain-relief creams that contain menthol have a cooling effect that can temporarily dull back pain. Studies show that applying menthol to the skin can desensitize pain receptors in the body. However, using too much menthol can cause a person to be more sensitive to pain.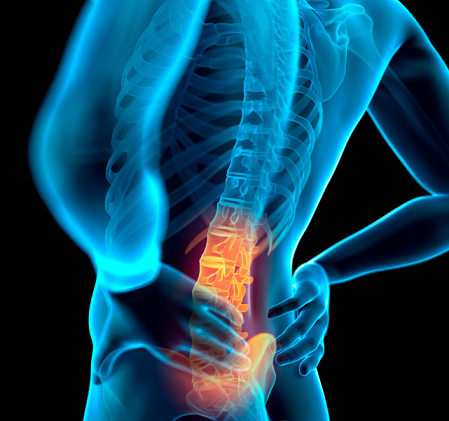 4. Switch shoes
Wearing shoes that do not fit or that offer no support could cause muscle strains in the back, legs, and even neck. High heels, for example, can throw off the body's alignment, leading to lower back pain. Wearing shoes that are very flat can also put added strain on the feet and back.
If you experience recurrent back pain, you should consider switching to shoes that fit correctly and support your feet.
5. Get enough sleep
Research shows that sleep disturbances could make pain worse just the same way that the lack of sleep can also affect how much pain a person can tolerate. An uncomfortable mattress, sleeping on uncomfortable spaces, pillows that are the wrong size, or simply not getting adequate sleep could trigger back pain.
So, endeavor to get adequate sleep as it relieves lower back pain.
Remember that you can always Speak to a Doctor from the comfort of your home if the low back pain persists after trying out the fast relief tips elaborated in this article.
Also, if you have an existing health condition or take regular medications, it is in your best interest to Consult a Doctor before trying any medication for lower back pain.
Medical Disclaimer: KompleteCare™ aims to improve the quality of life for everyone with fact-based content about the nature of diseases, preventive care, behavioral health conditions, treatment options and their related outcomes. We publish material that is researched, cited, edited and reviewed by licensed medical professionals. The information we provide is not intended to be a substitute for professional medical advice, diagnosis or treatment. It should not be used in place of the advice of your physician or other qualified healthcare provider