Updated September 10th, 2022
Latest Situation Reports on Monkeypox Cases in Nigeria:
Nigeria has just been declared the country with the highest death toll and confirmed cases of Monkeypox diesease in Africa.
220 confrimed cases have been recorded in 29 states in Nigeria.
6 people have died from the virus.
Nigerian men account for over 50 percent of infections.
WHO has provided 37,000 test kits to countries currently batlling the epidemic to increase the rate of testing.
The World has been hit by yet another deadly virus called Monkeypox. The rapid spread of this virus has made the World Health Organisation (WHO) to declare it as a global health emergency. This declaration was made after the outbreak was noted in over 70 countries of the world.
However, the good news is that there is no evidence yet that Monkeypox is airborne like COVID-19 otherwise there may have been another lockdown to curtail its spread.
If you are wondering what Monkeypox is all about, this article highlights everything you need to know about this virus, and how you can protect yourself from infection.
What is Monkeypox?
Monkeypox is a viral disease that is transmitted from animals to humans, and as such often referred to as a viral zoonosis. Monkeypox symptoms are similar to that of smallpox but that of Monkeypox is less severe or mild.
Fast Facts about Monkeypox:
The disease was first found in 1958 in monkeys; however the principal human case was tracked down in Congo in 1970.
It officially became a global outbreak in May 2022.
There are a total of 20,846 confirmed cases. Africa has the highest number of people affected.
Other animal species have been identified as susceptible to monkeypox virus. These include rope squirrels, tree squirrels, Gambian pouched rats, dormice and non-human primates.
The natural history of monkeypox virus remains uncertain. Thus, further studies are needed to identify the exact reservoir(s) and how virus circulation is maintained in nature.
Currently, there are 2 types of Monkeypox globally: The West African and the Congo basin type. The on-going outbreak is caused by the West African Type.
How deadly is Monkeypox?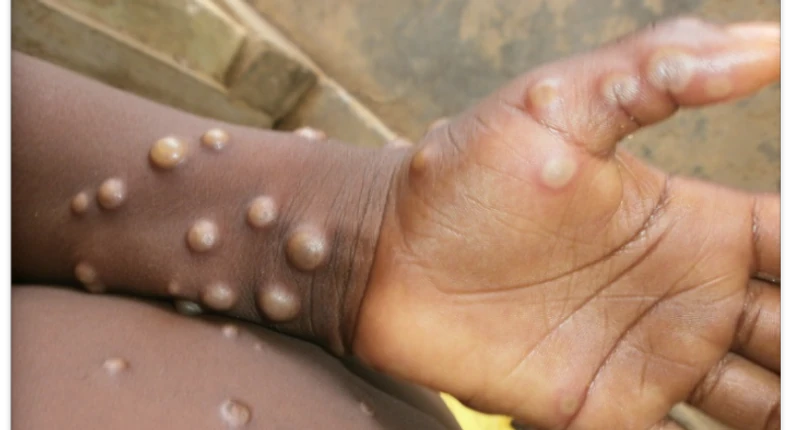 The disease has a low death rate which means that it is unlikely that someone would die from it. Most people recover after two weeks of exposure. However, the World Health Organization (WHO) reported that since the outbreak in May, the recorded death rate has been 5% of those suffering from Monkeypox all over the world.
Individuals with weak immune systems, children and pregnant women may die from it if not given proper medical attention and vaccination.
What are the Signs and Symptoms of Monkeypox Virus?
Some people may show symptoms while others may be asymptomatic. Symptoms usually appear 5 to 21 days after contamination.
The common signs and symptoms of monkeypox include:
A rash with lesions that usually last for 2-4 weeks before drying up, crusting and falling off.
Fever
Headache
Muscle aches and back pain
Enlarged lymph nodes
Chills
Weariness/ exhaustion
The rash appears to be like pimples or blisters that show up majorly on the face, inside the mouth, and on different regions or parts of the body, like the hands, feet, chest and private parts.
How is Monkeypox transmitted?
It can be gotten from infected animals by handling infected meat, through bites or scratches from host animals.
Human-to-human transmission can occur through exposure to infected body fluids or contact with infected persons.
How Can Monkeypox be Prevented?
The following preventive measures are advised by the Centre for Disease Control and Prevention:
Always remember to wash your hands with soap, water, sanitizer especially alcohol-based sanitizer.
Avoid sick persons with unknown illness.
Keep away from close and skin-to-skin contact with individuals whose rashes that look like monkeypox.
Do not touch the rash or scabs of individuals with monkeypox.
Do not kiss, embrace, snuggle or engage in sexual relations with somebody with monkeypox.
Do not share cups or spoons with an individual who has monkeypox.
Avoid using the bed sheet material, towels, or clothing of an individual with monkeypox.
Seek Medical attention immediately you notice any unexplained rash or other listed symptoms.
Isolate or keep away from touching other people until you are tested.
Have individuals who have been exposed to or at the risk of getting contaminated properly vaccinated.
Carry out campaigns and awareness programmes to educate people on how to avoid monkeypox.
How to Diagnose Monkeypox?
According to the World Health Organization, things to put into consideration when examining a patient for Monkeypox includes other rash illnesses, such as chickenpox, measles, bacterial skin infections, scabies, syphilis, and medication-associated allergies.
Confirmation of monkeypox depends on the type and quality of the specimen, and the type of laboratory test. Polymerase chain reaction (PCR) is the preferred laboratory test given its accuracy and sensitivity.
For this, optimal diagnostic samples for monkeypox are obtained from skin lesions – fluid from vesicles and pustules, and dry crusts. Where necessary, biopsy is also an option.
Can Monkeypox be treated?
The best way to handle monkeypox is prevention with vaccination as there are limited treatment options available all over the world. Some Pharmaceutical companies like SIGA have developed a drug called Tecovirimat for treating Monkeypox.
Tecovirimat (TPOXX) is an antiviral drug developed by SIGA Technologies for the treatment of smallpox and related diseases. But, it is still in clinical trial.
According to the World Health Organization, vaccination against smallpox was shown to be about 85% effective in preventing monkeypox
Two vaccines are currently available for monkeypox. The Food and Drug Administration (FDA) in the United States and European Medicine Agencies (EMA) approved the JYNNEOS and ACAM2000 vaccine also known as Imvanex for preventing smallpox and monkeypox.
What if I get infected after taking precautions?
Seek Medical attention immediately if you notice any unexplained rash or other monkeypox symptoms
Keep your distance from people until your rash has cleared, all scabs have fallen off, and a new layer of skin has appeared.
Use bandages to cover the spots where rashes appear to avoid further spread to people around you.
Can Monkeypox be Spread through Sex?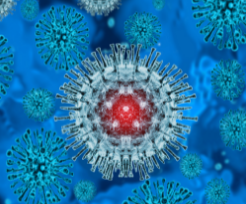 A Professor of poverty related infectious diseases, Piero Olliaro states that Monkeypox is mostly spread through close contact, including close contact during sexual activity, but it is not classified as a sexually transmitted disease as it does not require contact with genital fluids to spread.
Any kissing, sex, and in any event, snuggling with a Monkeypox carrier can transfer it. Contaminated pregnant women can also pass it to their unborn children.
Furthermore, using items that have come in contact with the contaminated fluid of an infected individual can likewise infect you.
According to the latest NCDC report, the system has recorded about 101 confirmed cases of Monkeypox in 2022. So, if you or anyone around you suspects having symptoms similar to the signs of monkeypox outlined in this article, Speak to a Doctor on KompleteCare now.