Nigeria is losing her skilled workers at a dangerously fast pace today and with no end in sight. Healtth workers especially Doctors in Nigeria are not left out in this loss. Doctors just finishing NYSC to specialists are leaving the country in droves for greener pastures thereby depriving the country of an important part of her workforce who are trained to keep its citizens alive, well and ensure that health is truly wealth.
To keep this important group of our health sector, their working conditions need to be made better. This cannot be done by the government alone but also the private sector.
Several factors that need improvement include:
Employment of enough hands
Provision of more and well equipped hospitals
Insurance cover
Better security
Provision of better social amenities
Better pay
Our population has grown exponentially compared to the time of independence and this number far outstrips the number of doctors to attend to them. Attending to so many people on a daily basis inevitably leads to physician burnout. With repeated burnout, the risk of mistakes increases which is detrimental to patient safety and better healthcare service delivery. Increasing the number of workers allows for a better doctor-to-patient ratio which mirrors the requirement of the World Health Organization, and therefore allows for less burnout and better outcomes.
READ: How Hospitals can Minimize Physician Burnout for Better Healthcare Delivery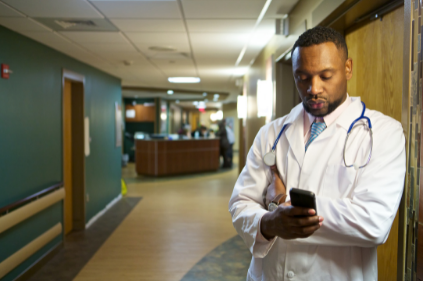 Access to better infrastructure is among the most prominent attractions to doctors leaving the country to places where they can work with better and state of the art equipment. Working with such equipment makes provision of quality health care achievable which is the dream of every doctor. The process of making a diagnosis and instituting treatment is shortened and lives are saved on time once they present early.
With repeated incidences of outbreaks of infections like Ebola, Lassa fever and COVID-19 with the resulting devastating outcomes to health workers, better insurance covers have to be given to doctors. This ensures that doctors are not afraid to attend to patients with suspicious symptoms knowing that if in the event they die in active duty, the welfare of their families would be well taken care of.
The rising levels of insecurity in Nigeria are increasing every day and at a very frightening scale. Doctors who may be required to come out of their homes at odd hours to attend to emergencies can't do so anymore for fear of being attacked or kidnapped. This means that when a patient comes to a hospital with an emergency, he/she may have to be referred to another hospital with the required expertise. Individuals are also not safe in their homes. Just as insecurity chases away investors, the worsening security crisis is also chasing away our doctors to lands with far better security for them and their families.
READ ALSO: Why are Doctors Leaving Nigeria to Practice Abroad
Social amenities are also very important. That you leave the hospital premises and you are not greeted by fuel queues, power failure, lack of water and other inconveniences is a dream come true. The government should as a matter of urgency ensure that money meant for improvement of the nation's social amenities is used judiciously. There should also be collaborations with the private sector and policies to encourage the private sector to invest in the improvement of social amenities.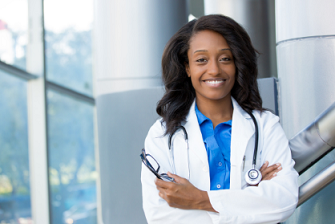 Better pay goes a long way to enhance job satisfaction. Money is needed to solve a lot of responsibilities which doctors have to attend to like every other individual. Our country, Nigeria, typically practices an extended family system, and once you are a doctor, the responsibilities are more. To meet up with these responsibilities, a doctor has to look for work that gives him decent wages that truly enable him take care of his home. Such jobs, for now, are located overseas. The economy is also on a downward trend with rising cost of living. Thus, most doctors do what they have to do.
Other reasons which need to be looked into in order to improve the working conditions of doctors and stop the brain drain include, better educational facilities, putting an end to intimidation in the work place by senior colleagues and incessant strikes and conflicts with other health sector workers.
A lot has been said and a lot more need to be done to improve the working conditions of doctors in the country. It cannot be done overnight but improvements have to start now. A policy also has to be put in place to ensure that these improvements commence in earnest and ensure that there is continuity even when there is a change in government.