I know she tries to forget most times, just like some of her colleagues do. Behind her pair of perfectly round glasses and blue nose mask, her lips quiver with unvoiced words; her eyes moisten with unexpressed emotions. Thoughts of working so hard only to part with nothing by month end have become her reality.
It's been three full months without salary. Not only does she have to deal with the fact that the only social activity she is a part of, has been that created within these white walls, but also has to condone the brash arrogance of nagging patients and their relatives. She bites hard on her tongue, preventing the cussword from escaping her throat. That would be totally unprofessional, a gross misconduct as regards the 'noble' profession.
They say Internal medicine see the worst cases. Have they been to General surgery 3? Dr CeCe wouldn't wish to be in the Burns and Plastic unit ever again because she's had it rough. Rotating different units as a house officer, this particular one seems to have lasted more than six months even though she's barely two weeks into the posting. She has lost count of the number of surgeries she has assisted with because they are endless!
Every day, she gets home absolutely exhausted with her head threatening to split in two at the slightest sound from her neighbour next door. She shrugs off her clothes tiredly, races to the bathroom and sinks into her remedy – a tub of warm water. That is the only solace to a seemingly never-ending cycle of being overworked.
Do you ever get so tired and demotivated just as you're in the process of carrying out a task? It is not strange to experience a decline in enthusiasm at some point in your life (whether in business or career) after putting in work for long hours anticipating the 'big outcomes' of a given project. What follows is the feeling of despair, fatigue and frustration. This is the point where you take a break because you definitely are burned-out.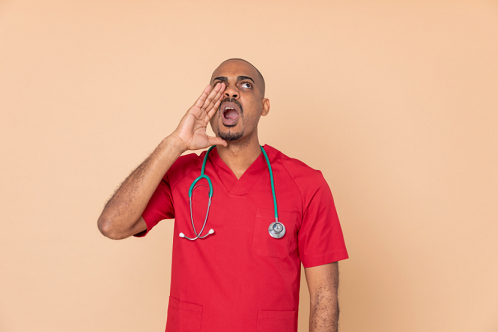 The Oxford Dictionary defines Burn-out as a state of poor health and complete exhaustion through overwork. According to the World Health Organisation, Burn-out is "a syndrome conceptualized as resulting from chronic workplace stress that has not been successfully managed." The term "burnout" was first used in 1974 by Maslach to describe the exhaustion observed in people in healing professions though it is now widely employed in the occupational context and not used to describe experiences in other areas of life.
Burnout in the field of medicine has become a national epidemic, affecting a greater number of physicians (over one-third), and yet physicians, and institutions remain ill equipped to combat it. The need to address physician burnout is ethical and morally vital because it is of great importance in healthcare delivery. This is because physician burn-out has a direct or indirect impact on the way patients are treated or cared for. Needless to say, an exhausted physician cannot operate in his or her optimal capacity.
Signs of Physician Burnout
Physician burn-out is characterized by emotional fatigue, depersonalization, and a dwindled sense of accomplishment that occurs following a response to one's environment. Some of the significant factors contributing to burnout include: work overload, lack of cooperation from a patient, insufficient reward for their labour, deterioration of patient's health despite the physician's efforts, and a misalignment between the physician's values and that of the care facility. All these can thus result in career dissatisfaction, depression and even suicide if care is not taken.
As burnout progresses, work performance is greatly affected at the expense of patient care, precipitating to diminished quality of care, reduced patient satisfaction, decreased productivity and increased medical discrepancies.
How Hospitals Can Combat Physician Burnout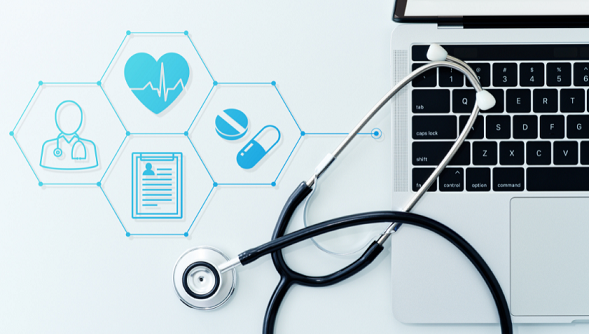 Mitigating physician burn-out requires the collective effort of the hospitals, departments and also the physicians themselves because such fatigue and exhaustion cannot be combated by only one party. Monumental change is the result of the joint efforts and the responsibility of effective organizational leadership (in this case the Chief Medical Director, Consultants and Residents) in preventing burn-out.
Hospitals should ensure that the ratio of physician to patient is reasonable by making sure to employ more capable hands that would cater for the ever-increasing number of patients. Not having enough qualified doctors on grounds makes the few available doctors laddened with the burden of caring for more number of patients than they should. This results to one of the leading causes of physician fatigue and burn-out.
Hospitals should also create an environment that fosters psychological safety, ranging from support in addressing moral distress, quick response to concerns regarding unprofessional conduct, and access to mental health services/therapies for every physician at least once in a month. For house officers and "junior" doctors who are still learning the ropes, shame-based learning, such as verbal abuse, mocking, exclusion, public embarrassment and intimidation by senior colleagues is not conducive to learning.
Hospitals can incorporate telehealth and telemedicine services into their system of care delivery. This is where health-tech solutions like KompleteCare comes in. By having your hospital and care facilities registered on KompleteCare, your doctors can consult patients at their own scheduled time. This will not only reduce the overcrowding in your facility but will also help you cater more effectively to patients who may not necessarily require an in-person visit to your hospital or clinic. Reducing the crowd of patients to be attended to physically can go a longer way in aiding the mitigation of physician burn-out in your care facility.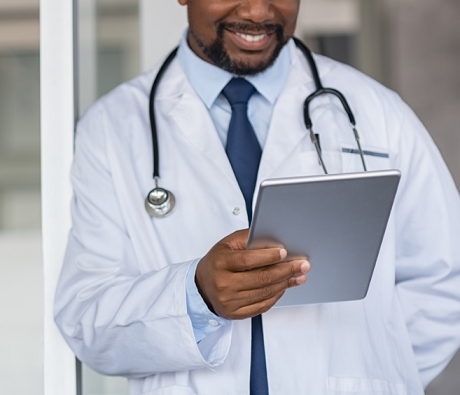 Healthy competition among individual doctors plays a significant role in combating burn-out. Healthcare organizations should clearly articulate their mission and values so that leadership can model and embody these values, using them to direct decision-making. These include prioritizing patient care over profit and trusting physicians to act in the patient's best interests. Acknowledgment of physicians' accomplishments, awards for diligence, and alignment of individual talents to specific needs can help to foster a culture of mutual appreciation, esteem and teamwork.
Flexibility to work-hour distribution and resumption times gives physicians a better control over their schedule. A time-banking system should also be incorporated so that extra time rendered in service can be properly accounted for/rewarded. This can encourage a work culture of flexibility and collaboration.
Peer-to-peer mentorship should also be encouraged among medical students and medical officers in order to build camaraderie. Mentorship has also been demonstrated to build professional relationships, promote professional development and increase job satisfaction.
Conclusion
Effective change within the healthcare sector begins by identifying the problem of burn-out, recognizing the role of the health institution in its prevention, and the commitment to change.
A team of enthusiastic stakeholders and physicians can be assembled to carry out surveys and assessments and prioritize what they see as the major triggers of their burn-out.
Incorporate modern health tech solutions like KompleteCare to help reduce crowd in your care facility and in so doing decrease physician burn-out
Solutions that target their specific key drivers of burnout can then be developed and executed. Results and consequences on burnout are measured so that modifications for improvement can be made.