Online doctor consultation has been improving over the years, advancing with the pace of available technology. The global covid-19 pandemic has made its growth more necessary and even faster with the lockdown that had to be imposed in several countries to combat the covid-19 spread. Online doctor consultation is a branch of telemedicine.
How Does Online Doctor Consultation Work?
Consulting a doctor online involves talking to a doctor via text messages, chat, calls, video chat or a combination of any of these. It entails the typical consultation with a doctor in a hospital but this time without face-to-face contact.
Similar questions are asked about health conditions by the online doctor. In cases where physical examination is required, the patient does it with guidance from the online doctor.
Investigations can be ordered for which the patient can take at a lab of their choice. Medications can also be prescribed by the doctor for treatment purposes.
Advantages of Online Consultation
Convenience
You don't have to wake up by 4am to be first in line in the usually crowded Nigerian hospitals.
No seating on uncomfortable chairs or standing in line.
No sitting close to other patients with unknown disease conditions or smell (due to an underlying disease).
No fear of stigmatization if your case is sensitive (e.g, infections like HIV or mental health).
Online consultation makes your session with the doctor memorable and you have the choice to choose where you want to be during the consultation and also the time of the consultation.
Time saving
You have total control of the consultation time. You could even work it into your schedule for the day and not miss out at work, picking up the kids from school or going for other extracurricular activities.
Cost effective
Considering the rising cost of goods and services due to inflation, an online doctor consultation helps you to save money in terms of transportation costs to the hospital. It equally gives you valuable time to make money and not spend valuable time in hospital queues.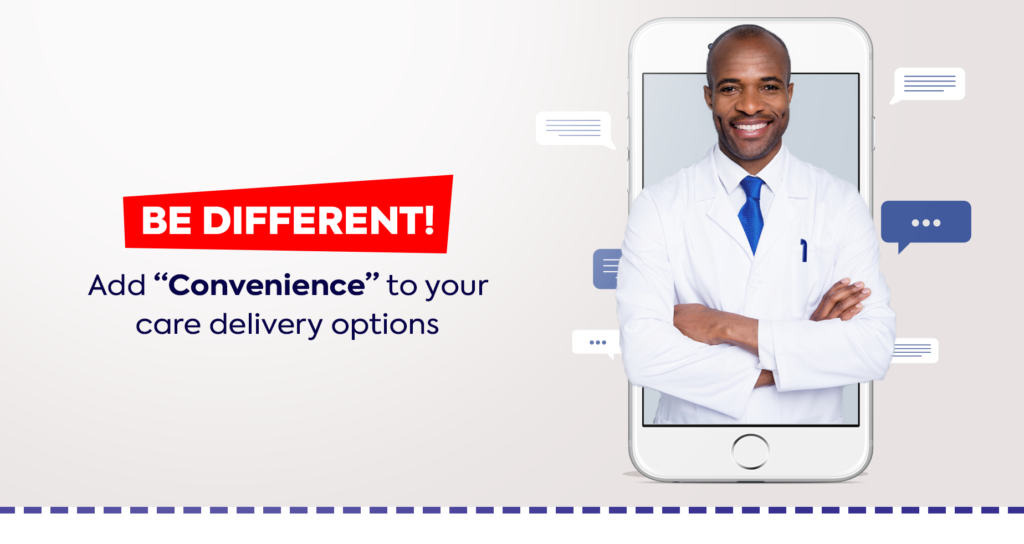 Safe
Online consultation has helped a lot in social distancing, not only for the Covid-19 infection but for other disease conditions which could be gotten from contact with other patients like upper respiratory tract infections, skin diseases like chicken pox, and even more deadly infections like Lassa fever or Ebola.
Faster and Unconventional Access to Care
You can be attended to outside work hours for conditions not deemed life threatening.
Improved access for those with disability
Unfortunately, the design of most Nigerian health facilities does not favour people with disabilities. This makes it a difficult task for both the patient and their relatives when they present for check-ups. Online consultation makes check- ups easy for everyone.
Common Health Issues that can be Treated through Online Doctor Consultation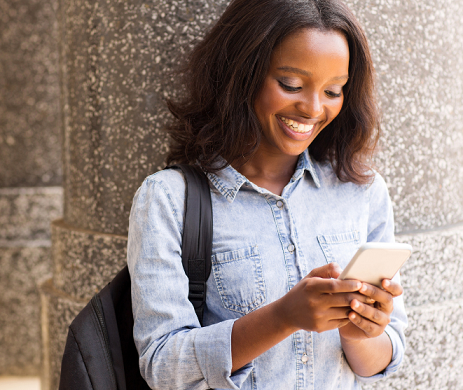 Most health conditions can be treated online except in life threatening cases, medical emergencies or where a physical procedure is necessary to aid treatment such as surgery.
Common health conditions which can be consulted online include:
Infections

Sexually transmitted infections e.g. Herpes

Allergies
Asthma
Pain
Sexual health problems such as erectile dysfunction.
Sickle cell anaemia
Human immunodeficiency virus (HIV) infection (follow up)
Headaches
Fever: from malaria or typhoid fever etc.
Nausea & vomiting
Diarrhoea
Hair loss
Oral/Dental health problems
Eye problems like red eye, and eye itch
Minor injuries which can be attended to with available first aid kit at home.
Menstrual problems even from conditions like fibroid
Infertility in both male and females
First trimester of pregnancy
Menopausal symptoms
Breast lumps
Stroke (follow up)
Mental health disorders like Mild anxiety & depression
Sleep problems
Epilepsy (follow up)
Note that once a condition is deemed life threatening, the patient should be immediately taken to the nearest hospital (not necessary the hospital you are registered with) for immediate resuscitation and care.
How to have an Online Doctor Consultation?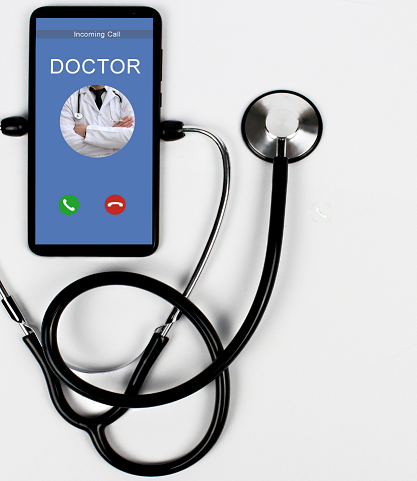 With the advantages provided by online consultation, you would be able to see a doctor at anytime and anywhere using your smart phone or personal computer.
You are deemed fit to speak to a doctor online as long as your health issue is not life threatening or a medical emergency.
Do you have any of the health issues listed above? Speak to a Doctor on KompleteCare now.
KompleteCare is a telemedicine platform that provides you with an excellent avenue to talk to a doctor online within Nigeria without the hassles of going to the hospital physically. All you have to do is Sign Up, schedule the time of your consultation and Talk to a Doctor in a matter of minutes.