The long holiday is wrapping up, and children will be back to school very soon. Most proactive parents are already putting things in place and marking their wards' back to school checklist.
Beyond ensuring they have everything they need for the new session, it is important to have the children's health at the top of mind this season.
In this article, we outline 5 essential health tips to prepare your child (ren) for back to school as well as help them stay well in the new school year.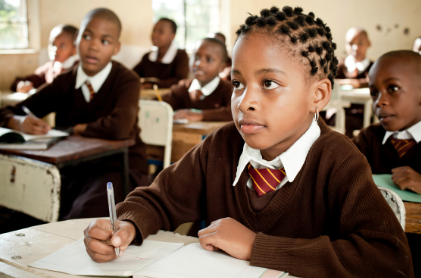 1. Boost their immune system with a healthy diet:
As children get set to go back to school, it is important that you are deliberate about their diet. A healthy diet helps to ensure that their immune system is strong enough to withstand the new school environment they will be exposed to. To do this, make sure they regularly drink lots of water and eat a balanced diet containing enough fruits and vegetables. If you have a picky eater as a child, continue to introduce new foods and be creative in making nutritious meals in ways that will appeal to them.
READ: Reasons Junk food is bad for you: 12 healthy alternatives to junk foods
2. Help them to maintain good sleep hygiene:
It is important to begin a bedtime routine before the start of school. Preparing children for bedtimes will help them stick to a regular sleeping schedule. It also enables them to build a sleep habit that will help their bodies to adjust well to the beginning of a new school year.
Sleep Foundation reports that it is medically recommended that school-aged children receive a minimum of 9-11 hours of sleep each night. To achieve this, ensure that they go to bed early.
One of the reasons your children may find it hard to sleep at night may be prolonged use of digital devices like tablets, televisions, video games and cell phones.
Limit their use of such electronic devices, especially when bedtime is approaching. As an alternative, you can encourage them to read a book before bedtime as it helps them to easily fall asleep.
READ ALSO: 5 Easy Ways to Improve your Sleep Hygiene
This is a good time to schedule a medical appointment to ascertain your children's health and well-being prior to their return to class.
Most parents believe that they only need to see a doctor when the child is generally sick. But why wait till your child falls ill before taking action?
It is in your child's best interest when you have a paediatrician examine their overall health and address health concerns bordering on diet, sleep, behavioural changes and their school performance as they prepare to go back to school.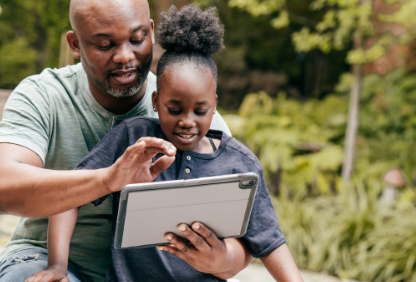 4. Have a one-on-one conversation with them about going back to school.
Whether you are a parent of one or more children, it is essential that you have a one-on-one conversation with each child to discuss their concerns about returning to school. While some children are thrilled and enthusiastic about going back to school, others may be nervous and anxious.
Thus, make one-on-one time for each child to address their individual issues for the sake of their mental health. Engaging in such conversations will help build trust, strengthen your relationship with each child and make them feel loved.
The self-esteem of your child contributes to their success in school, so having such quality conversations with them during this period can equally boost their self-confidence as they return to school.
5. Teach them cleanliness:
Bathing at least twice a day and regular hand washing are the most effective ways to avoid spreading germs. As children prepare to go back to school, encourage your kids to inculcate the habit of properly washing their hands before eating and after playing.
By making this a tradition at home, your child gets used to proper hand washing, which reduces their chances of getting infections, stay healthy and keep others safe as school resumes.
Hand sanitizer is a good alternative when soap and water aren't available. As you arrange their backpacks, you can add little bottles of hand sanitizers, so they can have them handy when needed.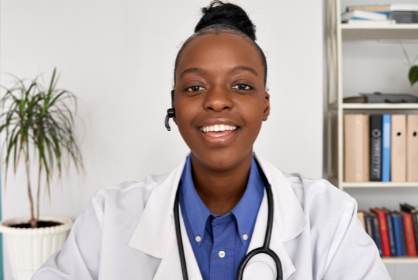 If your child has common cold, a weakened immune system, rashes, allergies, asthma or related illnesses, this is a good time to talk to a doctor on how best to manage symptoms and help your child feel better before going back to school.
Every time a child falls ill in school, parents will have to leave work and take them to a doctor, which can be very inconveniencing for both the parent and the child.
Licensed paediatricians are available on KompleteCare 24/7 to diagnose and recommend the best treatment options for your child.
Talk to an expert on children's health today.
KompleteCare is especially helpful for children who need consistent medical care. The fact that their health conditions need frequent medical attention should not put the challenge of always going to the hospital on you.
For better management of children with chronic diseases, let qualified paediatricians help your young one feel better by providing specialist care remotely on KompleteCare. This way, you, as a parent, will experience peace of mind knowing that your child's health is in good hands at all times. You will only take him/her to the hospital when completely necessary.
Conclusion
While returning back to school can be exciting for some children, it may be apprehensive for others. As a parent, you can help your children healthily switch from holiday mode to school mode by applying the 5 back to school tips discussed above.
Here's wishing our young ones a healthy school year!