This  article was originally posted in Parentinggist.com
Schooling at home during lockdown has become part of the new normal. For some months now, most school children have been mandated by government to stay at home. This is as a result of the recent COVID-19 pandemic ravaging the whole world.

Most parents have found themselves in the dilemma of keeping their school children busy. This is not easy in anyway as no one planned for this. Adjusting to this new situation of children schooling at home is very important for both patents and their children's well-being.

If you are a work from home parent, you will agree with me that it is pretty much difficult keeping the children calm while trying to achieve your work goals.

Most of our kids are used to school settings, finding themselves schooling at home looks odd. How can we help these children enjoy schooling at home during lockdown?

There are 5 basic things every parent should do help their children enjoy schooling at home during the lockdown.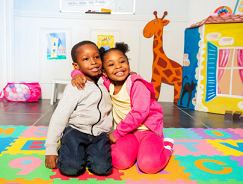 Do not have a Permanent Learning Position.
When anything becomes monotonous, it becomes boring. Having a Permanent Learning position gives the child a signal that he's in school while another part of him reminds him…this is home. To help children enjoy schooling at home, change learning locations from time to time. Variety is the spice of life.It will be fun as well.

Schedule work in short time frames.
 Do not over schedule. 
Often times we want our children to learn everything at once. We want them to be geniuses so we tend to overload them with school work and knowledge. A little everyday is great for your Children. When I see schooling at home timetable for some kids I laugh…how easy is it for you as an adult to sit down for two hours? Children have a short span of learning, this increases as they grow older. Don't expect your 4 year old to sit and listen attentively for an hour.
Try not to Mimic the School Environment.
Most children become resistant when you do.
Most parents now schooling their wards at home want to have more time to do other things. They tend to mimic the school environment. Home is home. Home schooling should be fun especially for younger children. Monitor and find out what works for your child because you are still his parent. He sees you as his parent not really his teacher like the one at school. Try and create a unique learning environment for your home. If your child likes learning once he's awake before taking his bath..why not adopt that? What works in school might not work for your home. Find out what works.
Uncover your Child's Unique Style.
Every child is unique and different, what works for child A might not work for Child B. A child might like learning in his pajamas while the other likes dressing up like a college professor. In the course of schooling at home during this pandemic, I realized my little kids likes learning by teaching her doll exactly what she has been taught. So she practices teaching the doll and mimicking everything "the teacher" told her. Now that's her style. Another loves singing what's he's learning and making short videos of them.When you adopt the Child's unique style of learning you impact more positively on the child. No school might have this patience to do such.
Focus on your Relationship with your Child.
The whole idea is to impact knowledge in your child in a fun loving way. Children have and need physical, spiritual and emotional needs. Allow your children to explore those areas that interest them. I have never been a fan of the solar system but in this new normal, I realized my kids are so much in love with the solar system so most of the YouTube videos they want to watch are basically on "the solar system" Everyone in the house can now sing the solar system song.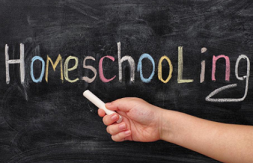 Do not meet only one need and neglect others because they are all important. It is only a happy child that will listen and understand what he is being taught.

What lessons have you learnt from your children schooling at Home during lockdown?
For more insightful parenting tips, check out Parentinggist.com. This Parenting blog covers the beauty, joy and challenges of parenthood with an aim to offer support to parents.