For a long time, the way hospitals manage patient record has always entailed having hospital staff enter patient data in folders and doctors write in medical information in paper charts after each visit. Thereafter, each folder (usually called a case file) is kept in an office cabinet where it is stored till the next visit.
Generally, each patient's file contains a distinct identification number that makes them specific to a particular patient. All files are then stored in an order either numerically or alphabetically according to patients' names.
These records are mostly done manually and as expected, are not only tedious to handle but also time consuming for health information managers,, patients and doctors. Not to mention the fact that this method of handling patient records is prone to human mistakes as operating paperwork can be a daunting task no matter the size of hospital, clinic or care facility.
Today, the world has evolved and thanks to advancement in health technology, many practices in the health sector have also evolved through digitalization. Patient medical records management is not left out. To put it in proper context, medical record here imply the documents that details a patient's medical history and medical care over a period of time.
In recent times…an appreciable number of hospitals around the world have adopted the use of Electronic Medical Record (EMR) software to effectively manage patients records in their care facilities.
By incorporating electronic medical record (EMR) in the hospital system,
healthcare facilities are able to provide their medical professionals with faster, easier access to patient information. This, in turn, helps the care providers to make the best decisions for their patients in the shortest possible time.
Also, electronic medical record system enhances the protection of patient-sensitive data in such a way that important information is not lost at any point in time while still maintaining optimum patient privacy protection. In addition, electronic medical record makes for more efficient documentation which results in a proper billing system and less workload on paperwork.
It is not just about managing patient record but doing it right as poor patient records management can leave hospitals, clinics or care facilities vulnerable to patient data breaches, missed diagnoses, treatment errors and other life threatening situations that may likely arise from poor information management.
Here are 3 sure ways hospitals can effectively manage patient medical records in Nigeria:
1. Adopt KompleteCare into the hospital system: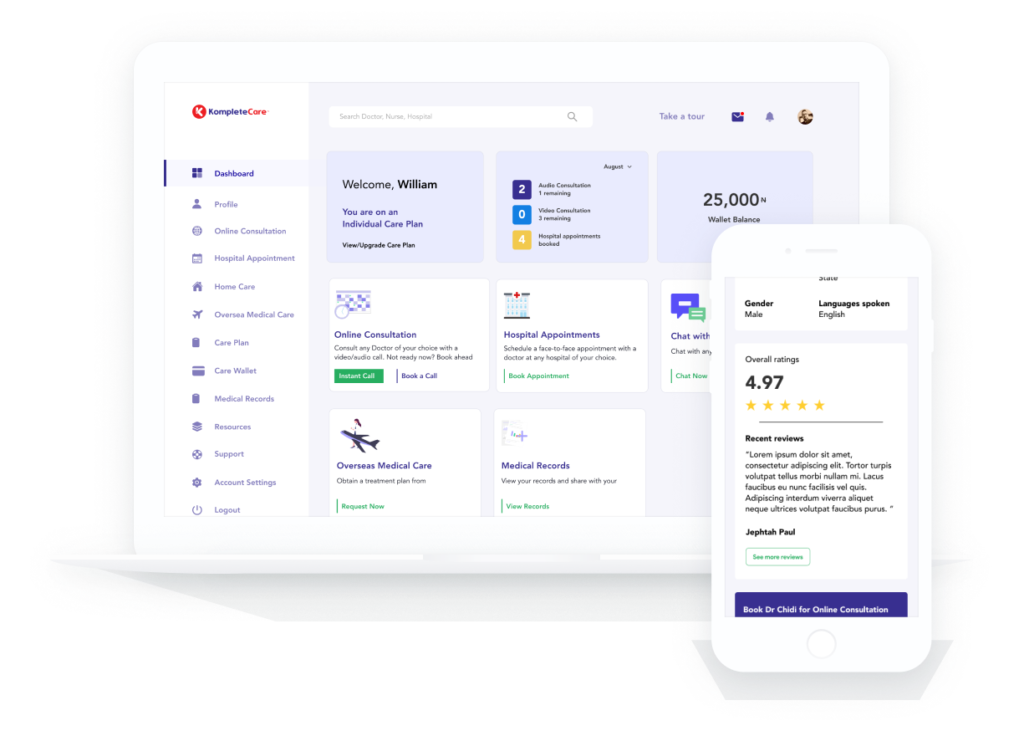 The KompleteCare platform is a health-tech solution that is aimed at leveraging the limitless potentials of technology to provide quality healthcare to patients. Aside the simple-to-use electronic medical record, KompleteCare offers telemedicine in one platform as well as enables users to access medical professionals via their mobile phones or computers in a matter of minutes. The platform is also tailored to suit the needs of doctors as well as hospitals. While doctors can consult patients on the platform and get rewarded, hospitals can also provide their patients with other alternatives to in-hospital visits using the solution.
Patients can book appointments with the hospitals online and also have their medical records efficiently managed with utmost security. With KompleteCare, patient electronic medical record is online and hence can be easily and quickly sent (with authorization) to doctors in other hospitals digitally should the need arise. Patients themselves can also have cost-effective access to their medical records on the platform including their drug prescriptions among others.
Adopting digital technology is the future of healthcare and KompleteCare's integrated Electronic Medical Records (EMR) and Telemedicine system can transform the healthcare experience for patients and their caregivers.
2. Ensure a smooth integration of previous patient records: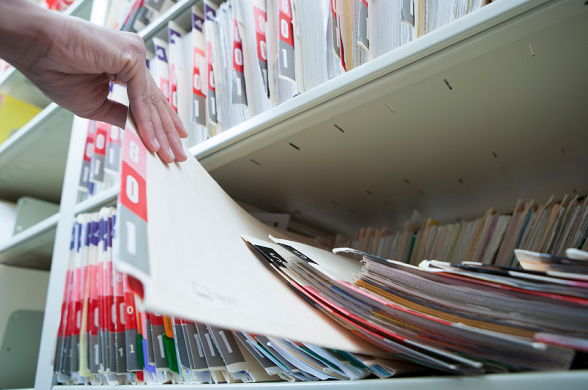 It will be relatively easier to enter medical records for new patients without previous medical history in a particular hospital than for returning patients. However, it is pertinent to integrate the health information contained in the physical folders of returning patients to their electronic records. This will give the medical professional handling any of the patients' case a complete view of their medical history. As a hospital, you may need to employ a few hands to manually enter the previous medical record of returning patients in your hospital to the electronic system. KompleteCare makes this easy using the "Create/Add a Medical Record" function.
3. To effectively manage patient records, perform periodic electronic medical record audits: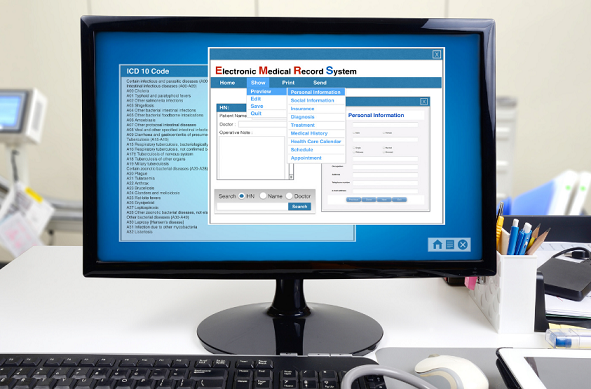 Once a hospital adopts a suitable patient record system, it is wise to endeavor to conduct regular and thorough audits periodically to make sure that appropriate measures are in place to guarantee accurate documentation and protect patient data and privacy. Care facilities should also institute performance and compliance monitoring with appropriate bodies that regulate patient data in Nigeria.